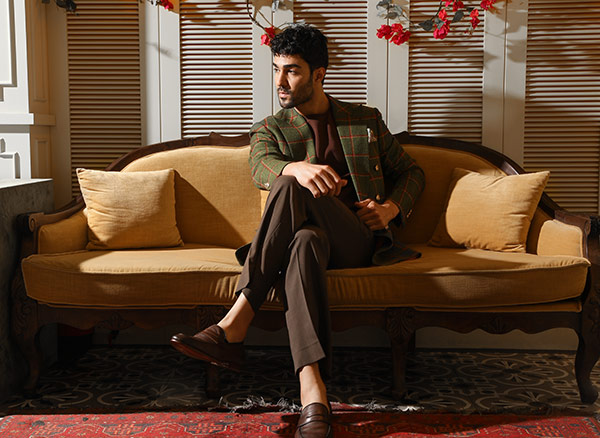 This month, as the chillier autumn is fully underway, we're shining the spotlight on one of our favourite ever fabrics – tweed. Grab a coffee and pull up a pew, then read on for a brief history of tweed. We've got the expertise on what the fabric is exactly, how and when to wear it and why we (plus a handful of celebrity fans) love tweed so much.
"To wear a grey tweed suit, you have to be mature and confident in yourself. Some people can't pull it off." Dwyane Wade, American former professional basketball player
But we bet you can. Trust us.
First things first, what actually is tweed? Tweed cloth is a woollen fabric with a slightly rough texture. Soft and flexible, it resembles cheviot but it is more closely woven. It comes in a range of colours with effects in the yarn created by mixing dyed wool before it's spun. You'll usually find it woven with a plain weave, twill or herringbone structure – more on that later.
We admire that particular English gentleman aesthetic and tweed is iconic when it comes to Scottish, Irish, Welsh and English style. As well as looking smart, it makes for desirable outerwear because it's very durable and moisture-resistant. With a history of being worn for outdoor activities in the countryside like shooting and hunting, tweeds are made to withstand harsh climates, so travel is no issue in your tweed suit or three-piece.
Come the Edwardian times, tweed was popular with the middle classes, thanks to its associations to the leisurely pursuits of the elite. Items such as Norfolk jackets – a loose, belted (or half-belted) single-breasted jacket with box pleats to the back and front – and plus fours – below-the-knee breeches or trousers worn for sporting activities such as golf – were very popular. Nowadays, you'll find caps, suits and waistcoats in the fabric.
So what kinds of tweed are popular today? Houndstooth patterns, famed since the 1960s, remain in style, alongside Glen plaid and herringbone. We have a great selection of tweeds here at Ascots & Chapels, including Harris tweed; the handwoven tweed, defined in the Harris Tweed Act 1993, is a cloth "handwoven by the islanders at their homes in the Outer Hebrides, and made from pure virgin wool dyed and spun in the Outer Hebrides". Our collections also feature silk tweed, a fabric made of raw silk with flecks of colour typical of woollen tweed, as well as Saxony tweed, which originated in Saxony in Germany and is made from the wool of Merino sheep for a smooth, soft finish.
You could also opt for Donegal tweed. This fabrication is a handwoven tweed, manufactured for several centuries in County Donegal, in Ireland; it uses the wool from locally bred sheep and is then dyed with colour from indiginous plants such as moss, gorse and blackberries. Just don't try to eat it…
The popularity of tweed barely wanes and was further sparked with the hit TV show Peaky Blinders, the Brit crime drama series by Steven Knight that ran for six seasons since 2013. Rumours are high that a feature-length film is close to production stage so watch this space for tweed highlights on the big screen too.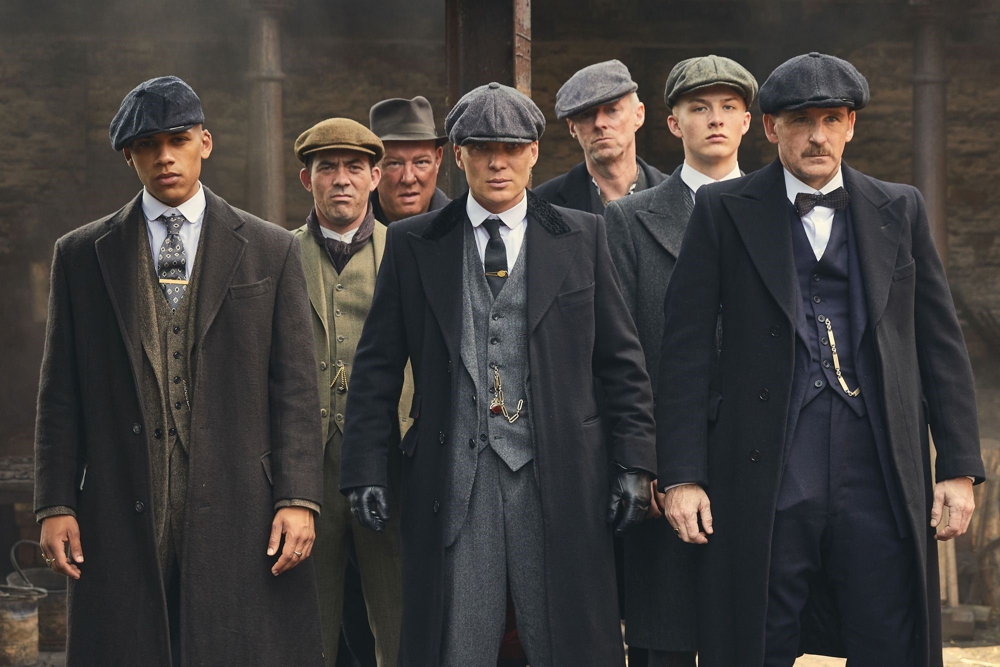 On the streets of Birmingham in the show, tweed suits and peaked caps are in abundance. Style classics that wouldn't look out of place on the streets today, perhaps with a designer sneaker for a modern look or a patterned silk tie for a luxurious texture clash against the rougher tweed. You could also check out Guy Ritchie's Sherlock Holmes movie from 2009 for more vintage tweed inspiration. While you may not find a full-on tweed cape that is very 'wearable' in 2022, you'll certainly get maximum style mileage out of tweed blazers and overcoats, plus headwear you can use to style more simple suited looks to add a pop of texture to your outfit. Turn to the classic greys, browns and even khaki for your new key pieces in tweed.
Convinced? We certainly are. Let's get you tweed-ed up at your next tailoring appointment. See you soon!
---
Author: Gary Sweeney
---