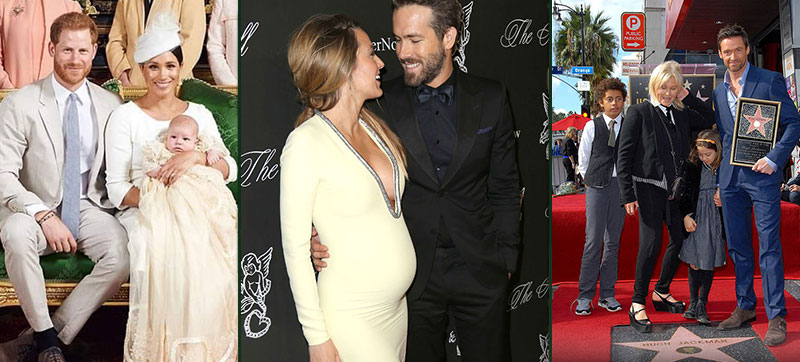 With Father's Day coming up, we're celebrating father figures near and far who continually try their best. So what better time to dive into 'dad style'. No, not the pulled-up-too-high trouser look or the ancient sneakers or outdated suit; we're talking more about the aspirational tailoring seen on the red carpet or formal events.
The 30's dad: British Harry
"You've got to give something back. You can't just sit there."
Although he is sixth in line to the throne, Harry has famously stepped down from his Royal duties so we'll be on a first name basis from now on. Meghan's husband has long been known for his dapper style choices. Just take a look at his array of unconventional suit colours. From attending a Youth Rally in the Bahamas back in 2012 to 2021's photoshoot featuring his second child Lilibet Diana, Harry undeniably suits a beige suit. Whether European-style linen or a more formal wool blend, opting for a lighter tone is season appropriate and pretty timeless.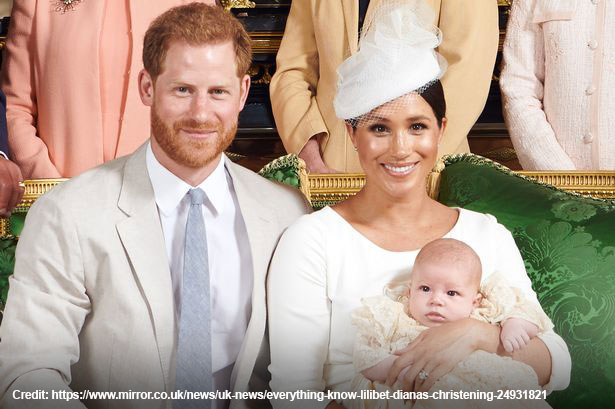 Why not speak to your tailor about fifty shades of beige on your next shopping trip? We guarantee we'll have the hue for you, taking into account your skin tone, undertones and even your eye colour.
When he's off-duty, Harry looks good in more youthful pieces like playful shirts. Check out his outfit in Fiji in 2018 – the bold print was offset by the fine fabric quality and smart cut. Adding brown suede boots was a nice touch to bring some texture to the ensemble too.
The 40's dad: Canadian-American Ryan Reynolds
"Stay focused. Be consistent, and you'll succeed."
There's a huge tribe of super-fans when it comes to Ryan Reynolds. And, in the very important matters of style, we certainly count ourselves amongst them. He's a suiting pro.
Back in 2015, with his talented (then pregnant) wife Blake Lively on his arm, Reynolds went all black with a luxurious sheen for his 'fit. Check out the premium smart shirt, dressed-up bow tie and fitted suit jacket with a perfect notched collar. A very handsome look – and one you can easily recreate for your next event, as long as you visit a trusted tailor. Extra tip: with a tonal look, fabric quality (as ever) and precise shade is very important. You don't want a jet black blazer with a faded or washed black pair of trousers, for example. That would result in a serious style fail…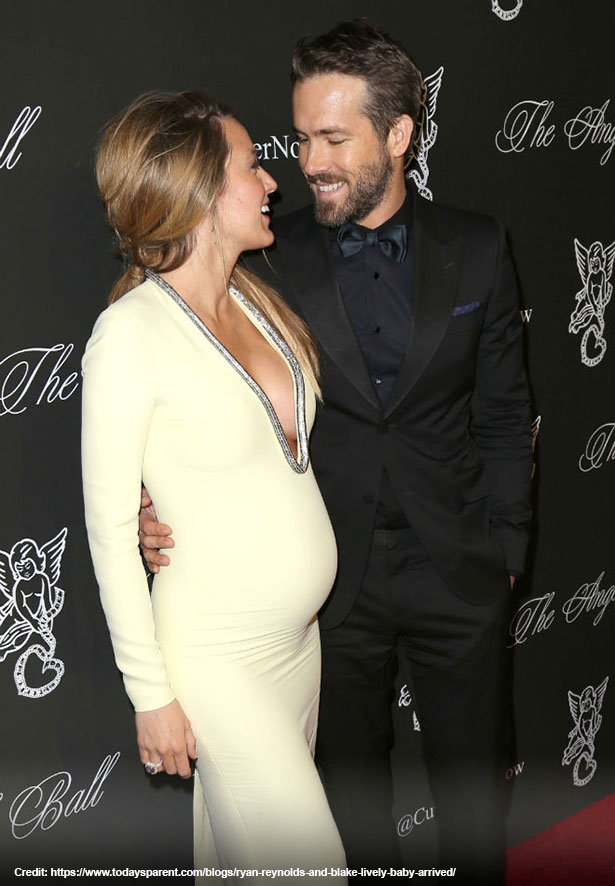 When there's no calling for a suit, Ryan loves chinos, oversized shirt-jackets and often accessorises to a tee. He's really got this fashion thing nailed. It might be a sporty cap, designer sunglasses or a baker boy hat. These finishing touches are a great way to get more style mileage out of your wardrobe. How so? If you're rocking your favourite blue tailored chinos on Saturdays, then you can team them with a stark white tee and Ray-Bans one week, followed by  leather boots, a bomber jacket and contrasting tweed hat the next.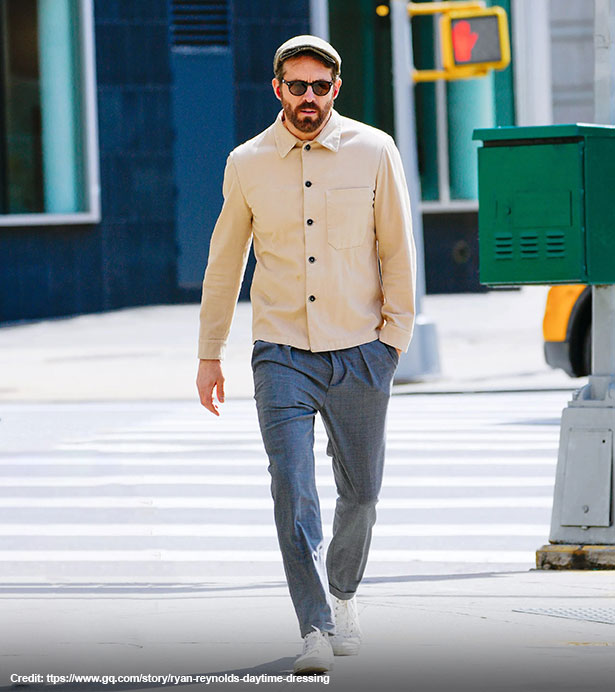 Well-tailored key pieces work best in your wardrobe when you can style them a thousand ways. If you love your Reynolds-inspired grey suit, for instance, then you'll want to wear it as much as possible right? That's why clothing and professional tailoring is a worthwhile investment. Dip your toe in luxury and you won't go back!
The 50's dad: Australian Hugh Jackman
"We have far more ability than we give ourselves credit for."
An icon for older dads out there (and, well, just about all men to be honest), Hugh Jackman doesn't own a bad suit. Or, if he does, it's hidden very well at the back of his closet never to be caught off guard by the press!
Pictured with his adoring family by his well-deserved star on the Hollywood Walk of Fame, Hugh opted for a classic navy suit teamed with a complementary light blue shirt in crisp cotton. We love how he puts a casual spin on the appearance – feeling relaxed with his wife and two children – by leaving the collar and top button open. Of course, we love a snazzy tie and bow tie when the occasion calls for it but Hugh proves you don't always have to be super-formal.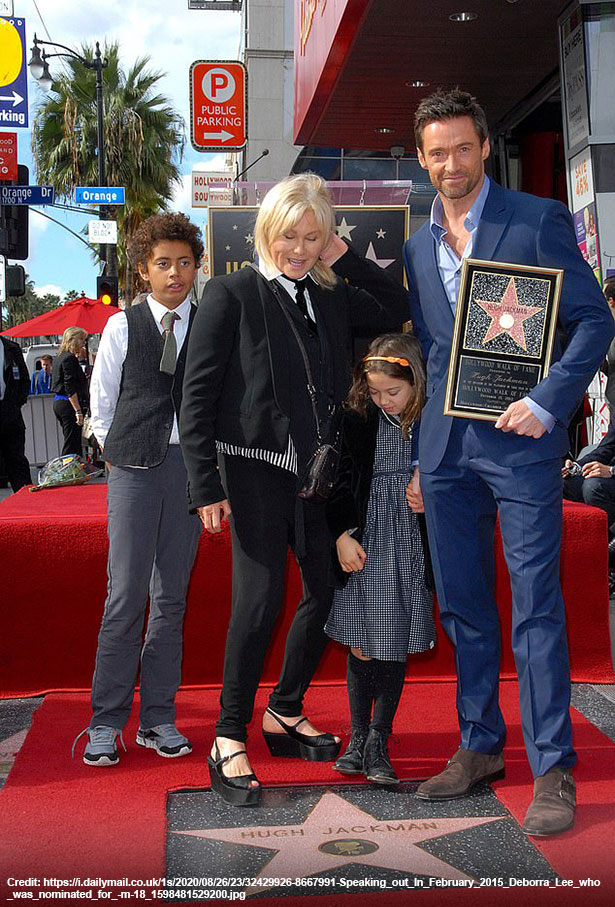 On the flip side, he also pulls off a tux. Is there anything this actor can't do? Remember that there's no point scrimping on dressy tailoring. You get what you pay for and, of course, you want to look like the dapper gentleman you are at a fancy event, whether it's with colleagues or friends. We will work to your budget and ensure you get the best for your buck when it comes to suiting, separates and everything else in between.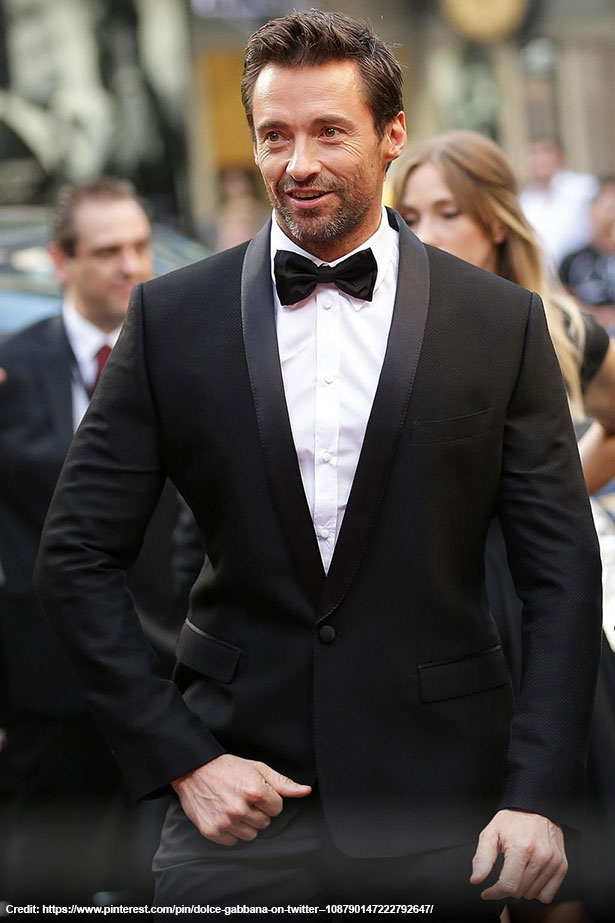 So what do you think? We'd love to know about your stylish dad influences too. Older or younger, share them with the crew and we might even profile your favourite next time.
---
Author: Gary Sweeney
---