Predisposed to being larger around the waist and hips? The key is to draw the eye away from the centre of your frame, which is the roundest. Here's how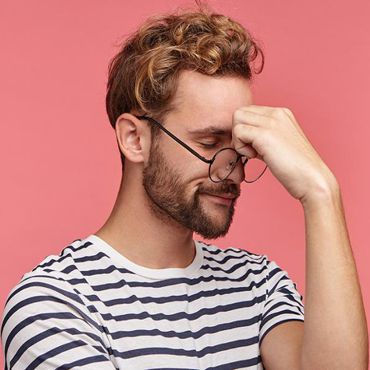 Let me start by introducing the triangle shape, but making it clear that this does not necessarily mean fat. Many of us are simply predisposed to being larger around the waist and hips and relatively narrow up top. However, being triangular doesn't necessarily mean you're in bad shape, it does mean though most clothing is engineered in proportions that are virtually the exact opposite of your body's.
Spending the extra time here finding the right pieces that work for you will pay you back tenfold though. Vertical stripes are your best friend. A pin stripe suit will elongate your frame and give you the appearance of being taller and slimmer.
---