From the Fashion Week ramps of London, New York and Milan to the veritably endless stores of Dubai, men's fashion is abuzz with activity and now's good time as any to suit up, buckle down and dress smart, stylist and functional.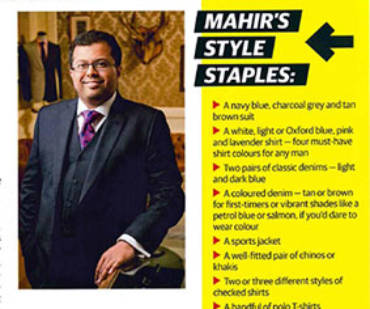 Gone are the days when men's closets were narrow bureaus of bare necessities – a few casual Ts, a couple of button-down shirts, one or two pairs of pants, jeans and a pair or two of warn-in shoes.
Today, there are as many brands that cater to men's tastes as there are for women, from top brands to little known ones – if you ever want an education in brands, all you need to do is meander through the malls of Dubai – all vying for your dirhams and spot in your closet.
Read More