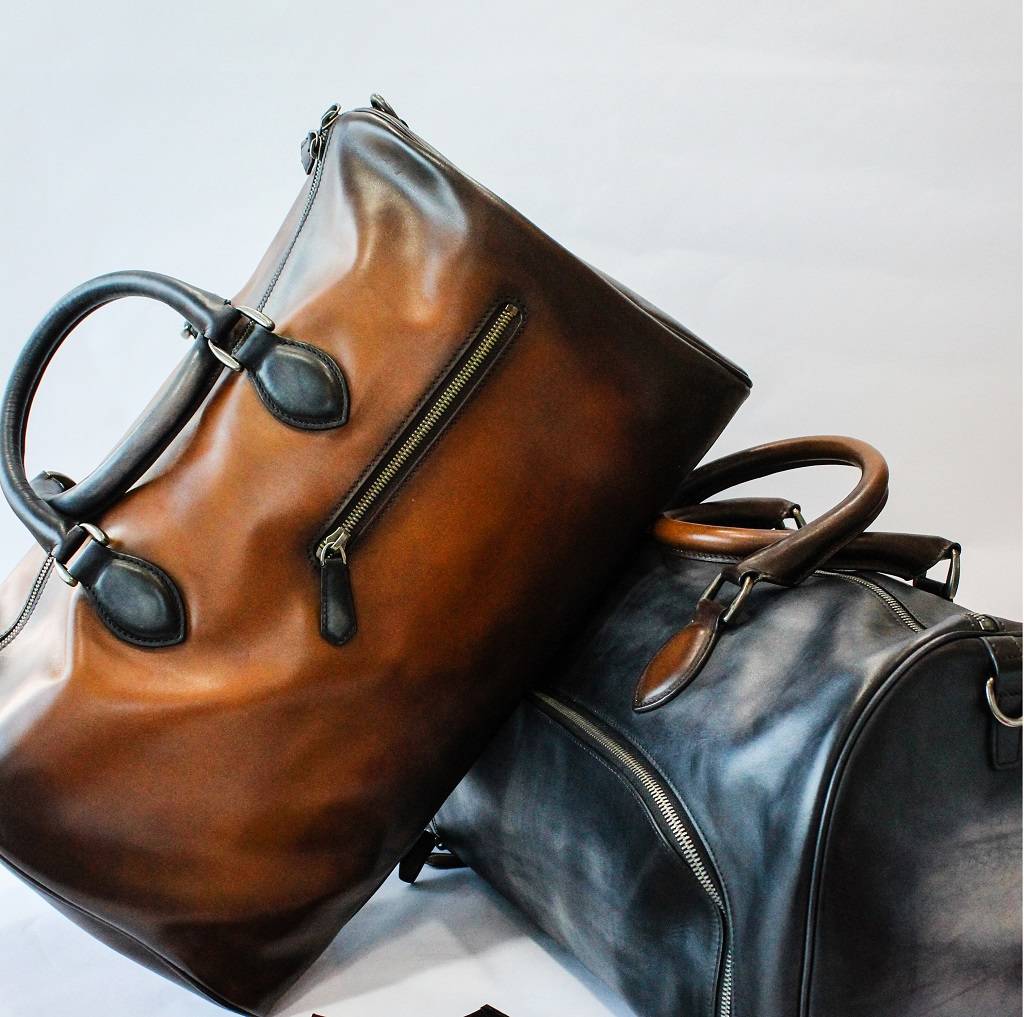 4 essential accessories and how to wear them
Getting the perfect suit is one thing but then you've got to add all the finishing touches to pull your outfit together. Worried you're going to ruin your look at the final hurdle? Well, we've got you covered with our latest handy guide.
Here's how to accessorise your way to success.
1. Cufflinks
Both ornamental and functional, cufflinks are the 'formal jewellery' to your formal or semiformal wear.
Cufflinks can be worn as a single cuff or double cuff – the single cuff is perhaps the most common and works for both casual and business. A double cuff (or French cuff) has a more formal, or luxurious feel, and is twice the length of a regular cuff, folded back over itself.
Your cufflinks should match the mood of the occasion, meaning what you select for a board meeting will be different to what you choose for a family celebration.
At a reunion or birthday party it may pay to wear novelty cufflinks; just remember, even if you go for rugby boots or coin cufflinks, make sure they're silver in colour and good quality. Watch out for sub-standard cufflinks that cheapen your ensemble. This is not the look you're going for, no matter how casual the event. You may be able to get away with a more casual look but you can't get away with cheap cufflinks.
If you're looking to reflect a more sophisticated, dapper air, then choose elegant solid silver squares or invest in engraved cufflinks for an exquisite touch.
2. Pocket square
Surprisingly easy and undeniably stylish, the pocket square is a solid bet when it comes to menswear accessorising. There's the elegance and sophistication it brings and there's also the dash of personality and individual style it can inject. It can update a suit from good to great with that perfect splash of colour.
As English clothes designer and Savile Row hero, Hardy Amies, once said, "To achieve the nonchalance which is absolutely necessary for a man, one article at least must not match."
Take his bold statement on board. For instance, you can wear a dark blue suit and tie with a pale blue shirt and navy socks, but then add a patterned handkerchief in perhaps dark red or a traditional paisley design. Otherwise, you could stick to blue for your pocket square and choose dark red socks.
Whether you go for a one-point or two-point pocket square, or you fold a puff or reverse puff pocket square, it's an excellent accessory to complete your tailored look. For the smartest effect, always pick a handkerchief made from pure silk.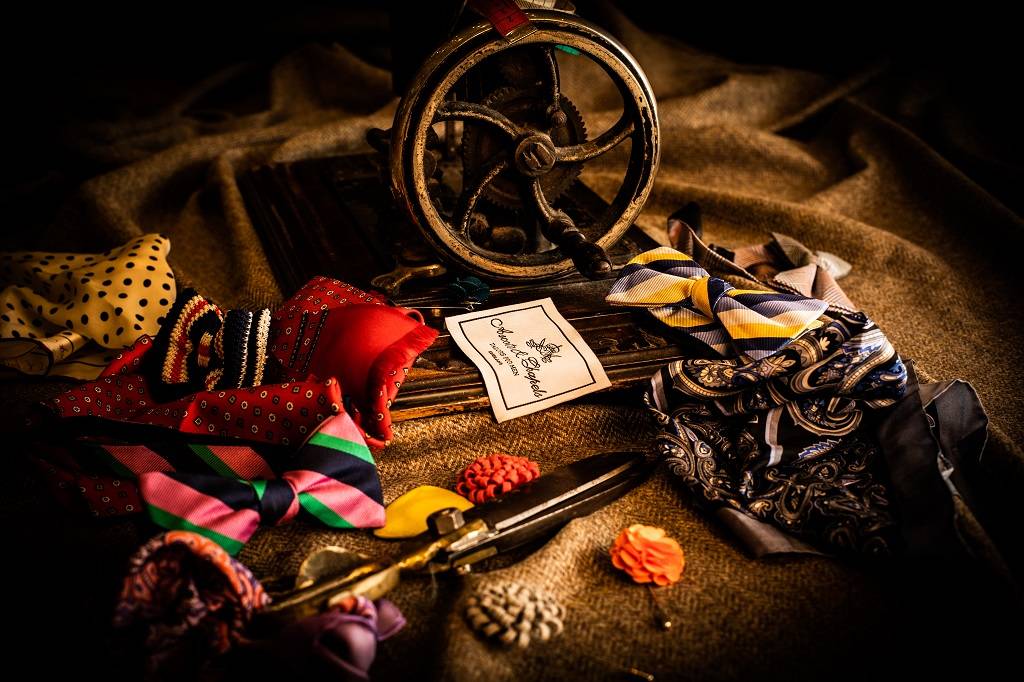 3. Tie
"A well-tied tie is the first serious step in life." Or so said Oscar Wilde.
From the easiest to learn four-in-hand knot, to a full Windsor tie knot or Pratt knot, there are so many ways to wear (and indeed tie) a tie.
Ties can really make an outfit your own because you can be as safe or as daring as you wish. On the one hand, some men prefer to wear a collegiate tie and others opt for conversation-starter tie styles.
The rules of matching your clothes to your frame are sometimes forgotten when it comes to ties. A broad man should consider a slightly wider tie, while slimmer guys can go for a narrow design. No matter what, when it comes to the tie's length, it should always hit your waist or belt. We recommend ties in navy and burgundy silk, as well as classic prints such as paisley, a Macclesfield Neats pattern, polka dot and check.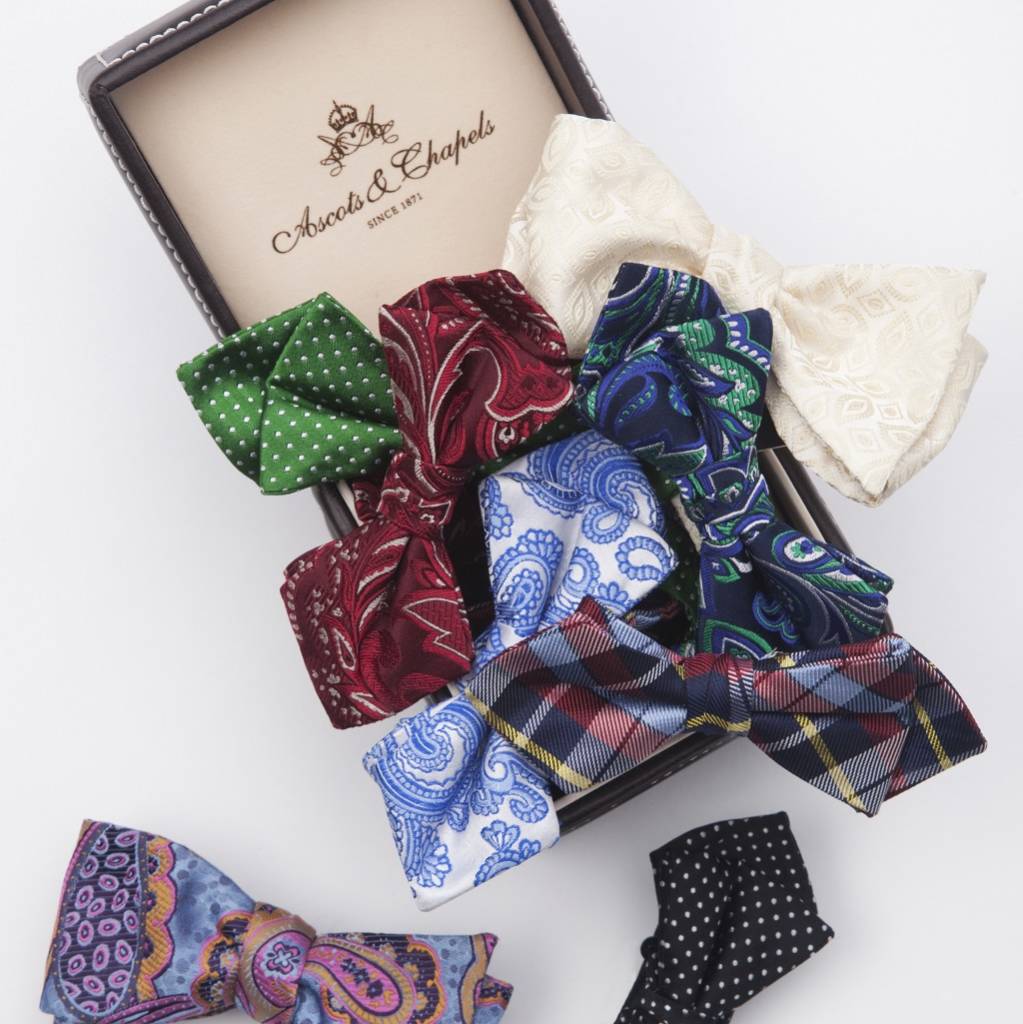 4. Belt
All tailors will tell you that the tell-tale sign of a well-tailored trouser is that you don't need to wear a belt. Your suit should fit like a glove – a bespoke one that is – rendering the belt obsolete.
However, if your trousers have belt loops and you favour this look, make sure you invest in a belt crafted from quality leather – most designers offer a variety of options including full-grain and brushed leathers. Ensure you select a belt with a classic, fuss-free buckle and that the colour goes well with the shoes you're wearing.
So there you have it – your accessories 101. Now you know the four key accessories and how to style them to perfection.
What's your favourite piece to add the final flourish to your suited look?
---
Author: Gary Sweeney
---