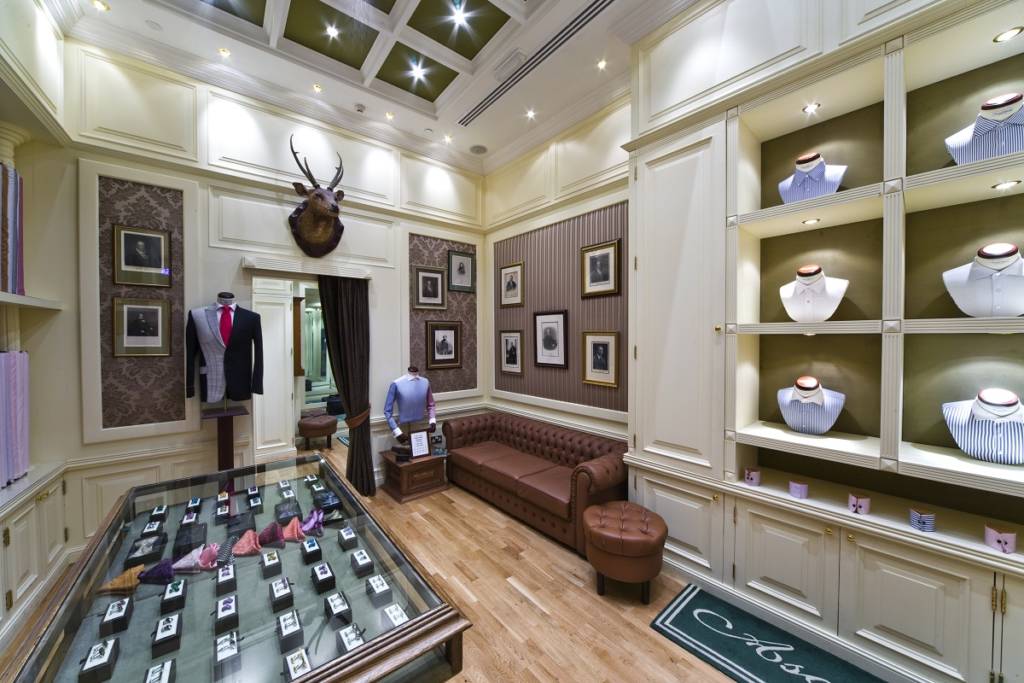 4 questions to ask your tailor (and a sneak peek at their answers)
Your time is precious – if you're going to invest time in something, you want to come out with a winning result. So, if you're thinking about visiting a tailor for the first time, it's great to know ahead of time what to expect.
So here's what to ask your tailor – so you walk away with the suit that you really want.
1. Which colours suit me?
Because it's not just about finding a colour you like. You may love magnolia and it may look great on your walls, but it might not be such a good match for your skin tone.
Plus, it isn't just a matter of being dark skinned or light skinned or somewhere in between. Everyone has an undertone to their skin, too.
Generally, those with a light complexion should avoid grey suits as they can be draining. Those with olive toned or darker skin have a little more flexibility when it comes to suitable hues. However, it's always advised to avoid tone-on-tone looks. Just like pastel shades wash out paler skin, brown won't provide enough contrast for medium skin tones.
Your tailor will offer a professional colour consultation to guide you when selecting the final fabric.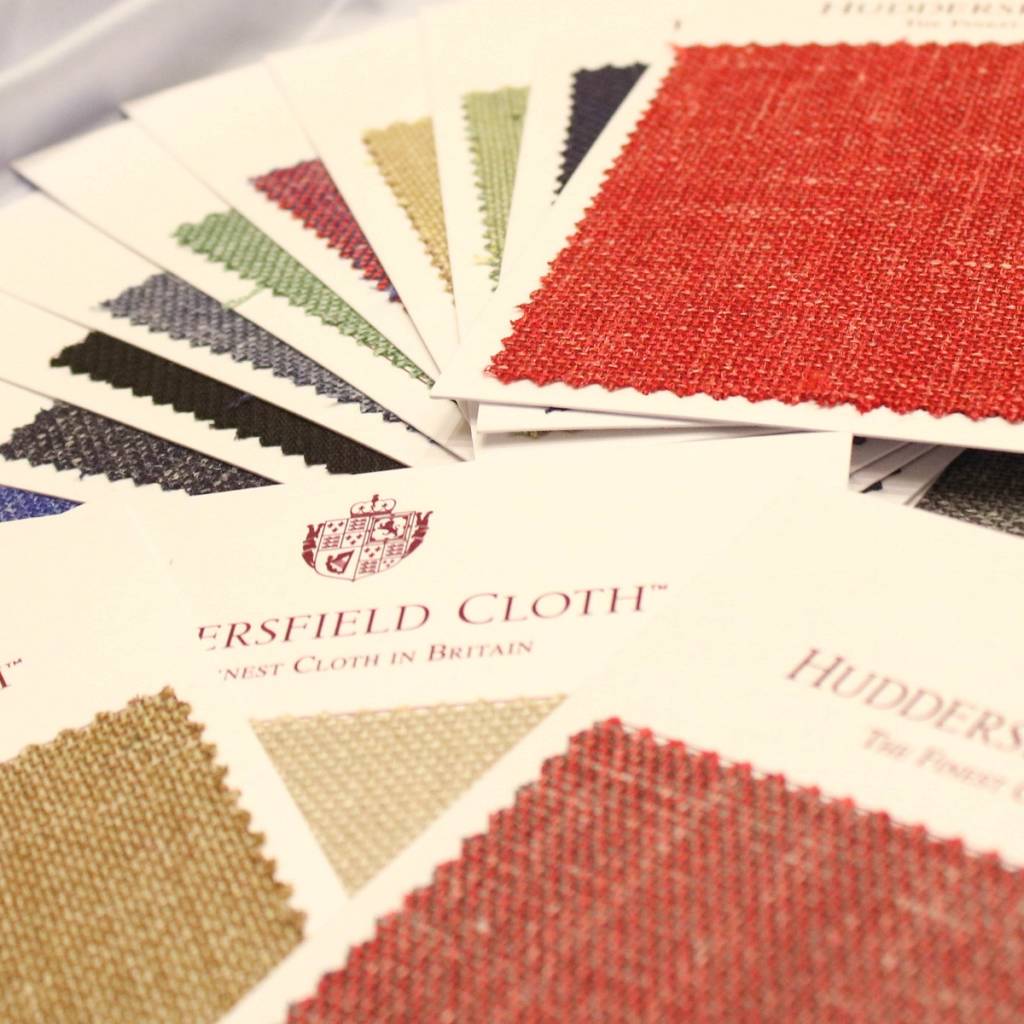 2. And what about pattern?
A good tailor will only suggest patterns to complement or enhance your size and shape.
Shorter guys can look to pinstripes, which help to elongate the frame. If you're larger or oval shaped, it's best to stay away from unflattering horizontal stripes. The windowpane check looks smart and stylish on most, whilst also helping extra-slim frames look larger.
If it's your very first suit, we'd recommend starting classic in a universally flattering colour such as navy. As your tailored arsenal grows, you can begin to experiment with herringbone or chalk stripes for a confident stance.
3. Which style works for my body shape?
This question is imperative so you can walk out of your tailors feeling confident in a suit you love – that's suited to your individual height and size.
If you're on the shorter side, look to a smaller trouser break that can help you look a little bit taller. Narrow shoulders? Peak lapels can help broaden this area.
For tall men, make sure the leg length and sleeves are long enough so it's clear the suit was professionally tailored and not bought off the rack. And while the double-breasted blazer works well on certain body frames, larger men should usually stick to single-breasted designs for a slimmer take.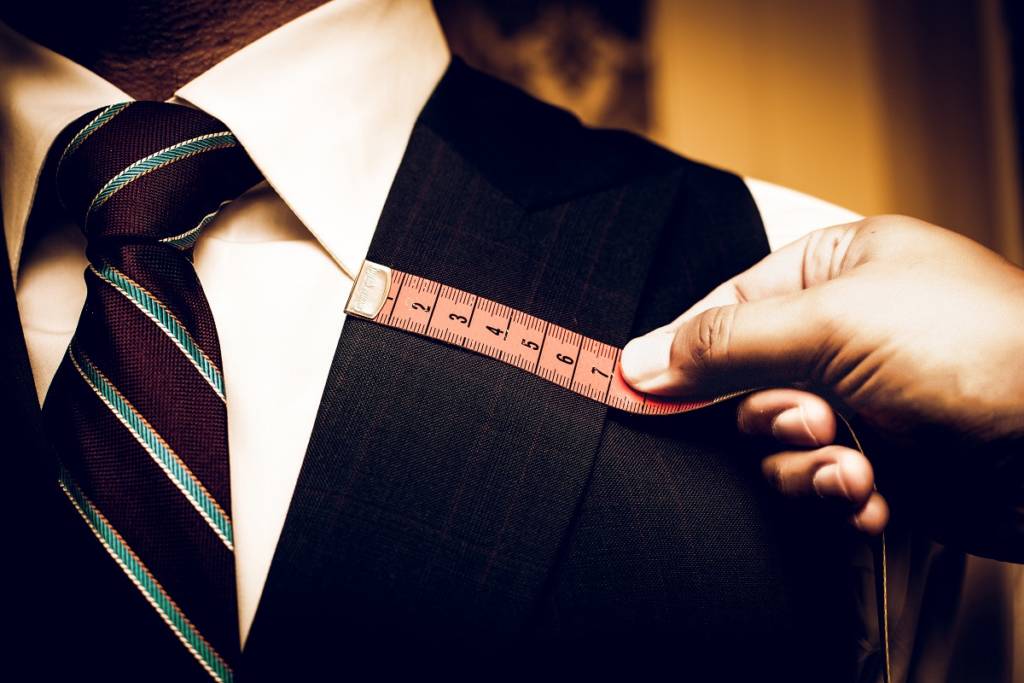 4. And how can I make sure my suit stands out from the crowd?
Your final question… and one that means your tailor is intent on creating the very best suit around. Of course, the cut, fit and the quality of fabrics used all have a part to play in giving your new suit the 'wow' factor.
You're looking for the perfect blend of your personal style preferences with something that will stand the test of time.
Those with a sartorial eye know that it's all in the details. Nothing gives away bad quality like poor stitching, for instance. Remember, there's a deep heritage to tailoring so ask where your tailor trained in his craft and the background of the company – if you hear words like 'Mayfair' then you know you're joining distinguished clientele.
So now it's time to meet your tailor, armed with these four key questions that are going to result in a superlative suit.