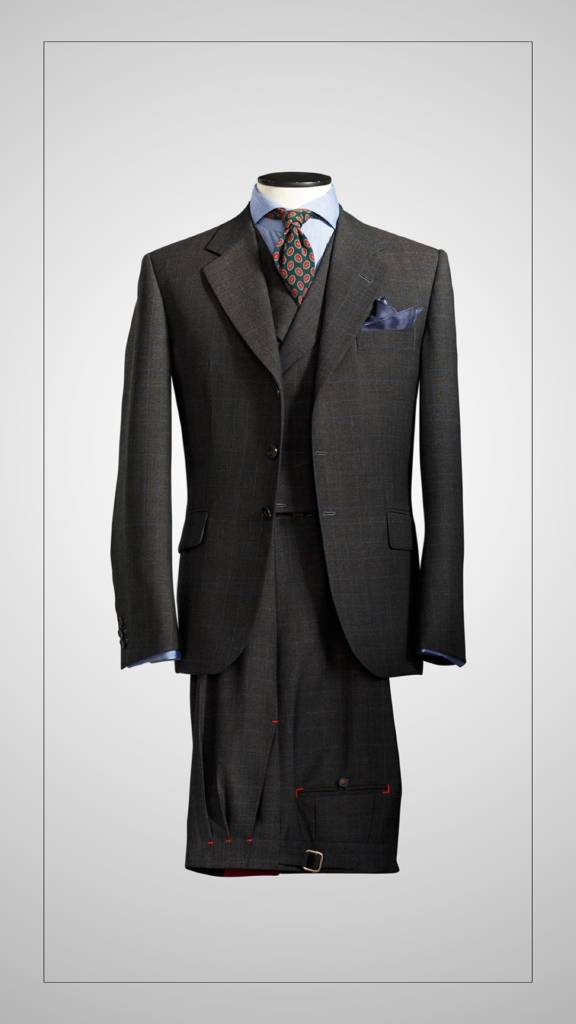 A tailor's alternatives to the January diet
January. It's the month of fresh starts, setting goals, and the dreaded diet.
If that doesn't sound like very much fun, then why not kick-start your 2021 in a different way? Let's begin the new year with some great slim-look tailoring. It's a quick way to look good without all the calorie counting.
So here are four great ways to improve your look as we start a new decade – whether you manage to make it to the gym or not.
1. Tailored jackets
"A classic, navy blue blazer is my staple. It's a look that can take you from office meetings to dinner out with friends or family." Tommy Hilfiger (American fashion designer)
Let's start with smart tailored jackets. Put down the green juice and chat to your tailor about fitted blazers and made-to-measure suit jackets. Perfectly fitting your chest and shoulders to emphasise form, they'll help you appear slimmer at the waist.
Opt for thinner lapels, which naturally help to elongate your body. Feel like you're very slim already? Then you may want to go for a jacket with thicker lapels, making you look slightly wider and therefore more beefed up.
One or two-button suit jackets should be selected, showing off a dress shirt underneath. They give the illusion of a longer torso and will make you appear as if you're carrying less weight.
2. Flattering fabrics
"Only an excellent fabric can originate an excellent fashion." Nino Cerruti (Italian stylist and businessman)
Guilty of putting on a few extra pounds over the holidays? Don't beat yourself up too much – it's to be expected for all of us over the party season. So, for some help looking a bit slimmer, go for a plain fabric or thin vertical stripe patterns to draw the eye lengthways as opposed to across the body.
On the other hand, if you want to trick people into thinking you've spent the holidays at the gym, working out and putting on muscle, then choose bold patterns including horizontal stripes. Busy prints and straight, sideways lines give the effect of a wider torso.
Keep to dark hues. If black is too sombre then navy blue or slate grey also work well. Dark colours are one of the oldest tricks in the book to make you look slimmer, with some even claiming they will make you appear ten pounds lighter!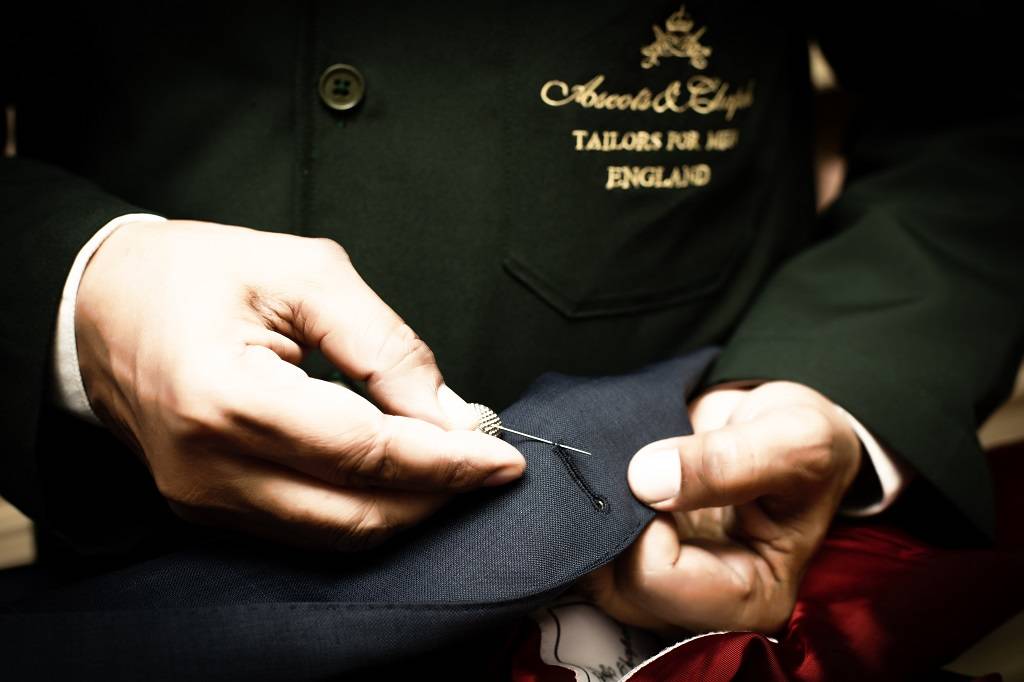 3. Tailored trousers
"A pair of brilliantly cut cotton trousers can be more beautiful than a gorgeous silk gown…"
Yohji Yamamoto (Japanese fashion designer)
Top half done, it's now time to tick off the bottom half! It's incredible how some great trousers can really elongate the appearance of the legs. Well-fitting chinos or tailored suit trousers will give a lengthening and slimming effect.
If you're dreaming of a more dramatic slimming look, then speak to your tailor about pleats, which can create a flattering finish.
4. V-neck jumpers and rolled up shirt sleeves
"Always roll up the sleeves on your shirt. It gives the impression that you're working, even if you're not." Ashton Kutcher (American actor and producer)
While you tuck into that healthy salad (or not!), think about adding a V-neck jumper to your style repertoire as well. Surprisingly, showing off more of the neck and wrists are easy ways to make you look slimmer. V-neck jumpers and T-shirts should be your go-to instead of round and crew neck styles.
Wearing a shirt? Consider rolling up your sleeves a little, in order to show off your wrists. Since they're the smallest part of your body they can give the impression of a slimmer figure overall.
When shopping for a new dress shirt, make sure you select a point collar instead of a spread collar. This can help minimise the appearance of a round face, giving off the impression of a healthy shape overall.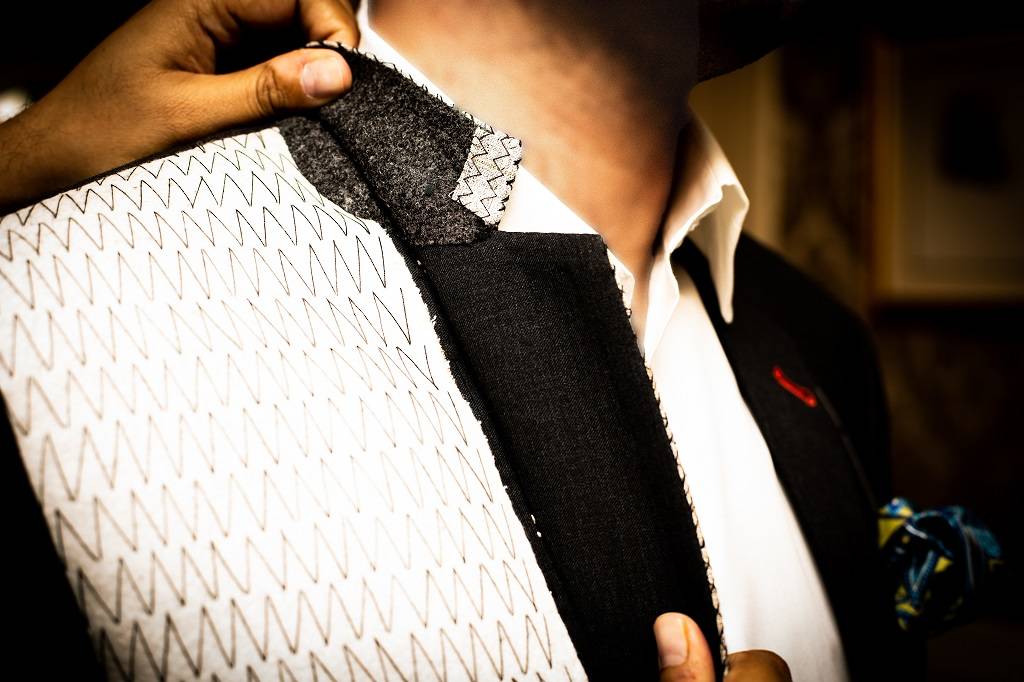 2020 goals
Don't get us wrong – we're not saying that tailoring is an excuse to keep overeating and skipping the gym. But it's certainly a great add-on while you're finding your feet with a new healthy lifestyle. Or if you want a helping hand when it comes to looking nice and lean.
So now when someone asks what your new year's resolution is, you can confidently answer that it's to invest in some stellar tailoring. Happy new year!
---
Author: Gary Sweeney
---