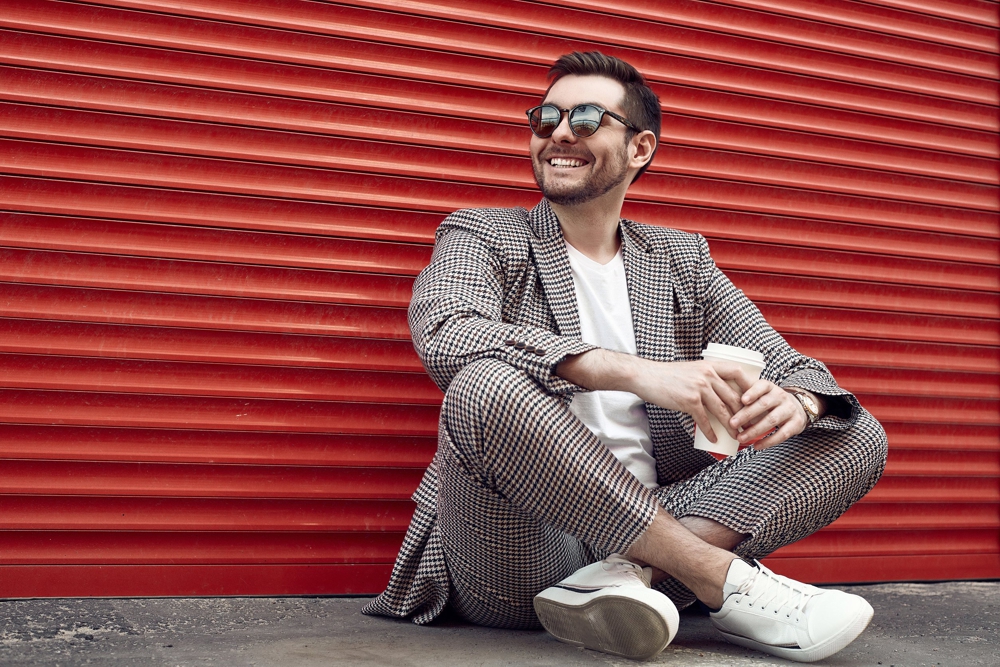 In case you hadn't noticed, summer is upon us. And in case you're drowning under files, rushing from board meeting to client lunch (and back again), then a reminder that summer, gents, is the time to get away. The time to travel, explore new places, put your feet well and truly up, preferably on a sun lounger – and so on. It should be a time of no stress. And the same goes when it comes to your wardrobe. You want to look for easy, versatile pieces for summer 2022 and beyond. And that's why we're diving into your bespoke travel-conscious style picks today… Taking something else off your to-do list because we're good like that.
Our senior tailor has come up with a formula he wants to share. That being four or five key pieces for your packing list – items that can be styled for different looks, day and night, and that are heat appropriate. Here goes:
A Neutral Blazer
English actor and musician Ed Westwick recently arrived at Wimbledon in a beige suit and it reminded us of the power of a neutral-coloured blazer. Make sure you have one in your vacation repertoire this season.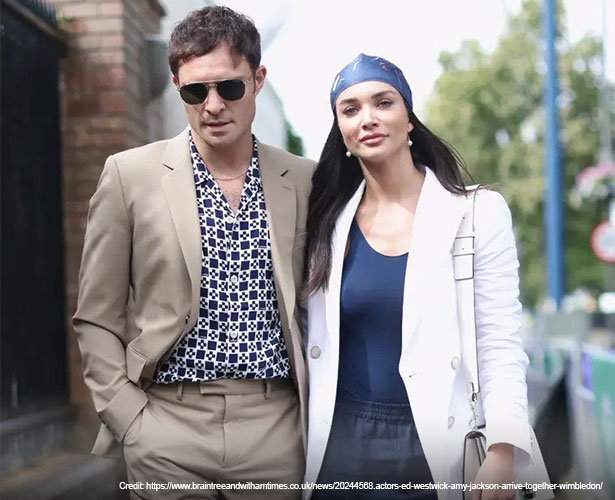 Although summer brights may trend now and then, our recommendation is to keep this to your inexpensive separates. For the main event, AKA your suit jacket, shades like cream, stone and fawn work forever. Plus, you've got endless styling options as you can throw it over all the different looks you bring away with you – whatever shade they're in.
Two Summer Shirts
Keep your options open and pack at least two summer shirts for fresh vacation style. The key is lightweight fabrics, short sleeves to avoid you getting too hot (and to work on that tan!) and also to avoid the restrictive classic collar, opting instead for Cuban and revere collars.
We love the shirt Chris Evans was papped in recently at the Lightyear premiere in Los Angeles this June. It's bold, confident and flattering – not to mention, it's got a handy chest pocket. The short sleeves and open collar design will keep you cool at the beach bar. Also, it provides good inspiration to invest in a shirt that also works when worn undone too. You get a lot more style mileage out of it as you can add T-shirts in various tones underneath, forever mixing up your look.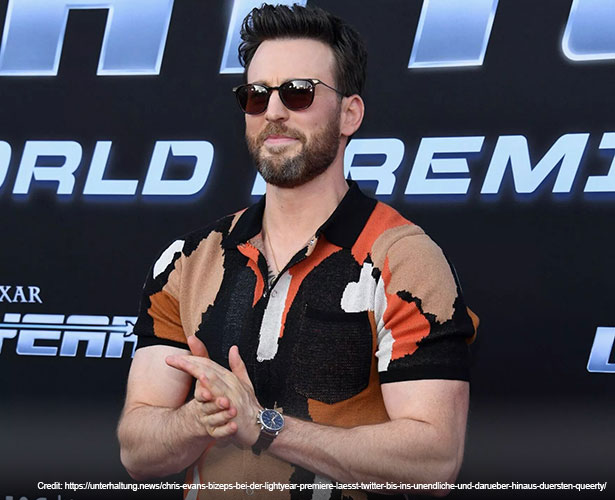 Two Warm-Weather Trousers
Pack at least two pairs of well-tailored trousers. Think lightweight, preferably hard to crease, and super-soft so they work when you're travelling and when you're out on the move. To cover all bases, you could pack a dark and light shade – say a navy blue pair and a crisp cream option. But, having said that, it is summer after all so two different light shades could also keep you sorted. The trick is to consider what else you're packing around it – the sports jackets, tops and so on – so you know everything will pull together nicely.
Why not make like British actor Benedict Cumberbatch? Pictured here at last year's Wimbledon Championships, he sports a gorgeous pair of lightweight, super-soft tailored trousers in an interesting shade of baby blue meets light grey. It's cool, it's sophisticated, it's understated. Cumberbatch went formal in his three-piece suit to match the occasion and it's a huge win. But you could also rock these trousers (with a white sneaker like he displays) with a comfy tee. A fitted T-shirt would give a smart, more refined silhouette, whereas an oversized pairing lends a sports-inspired nod.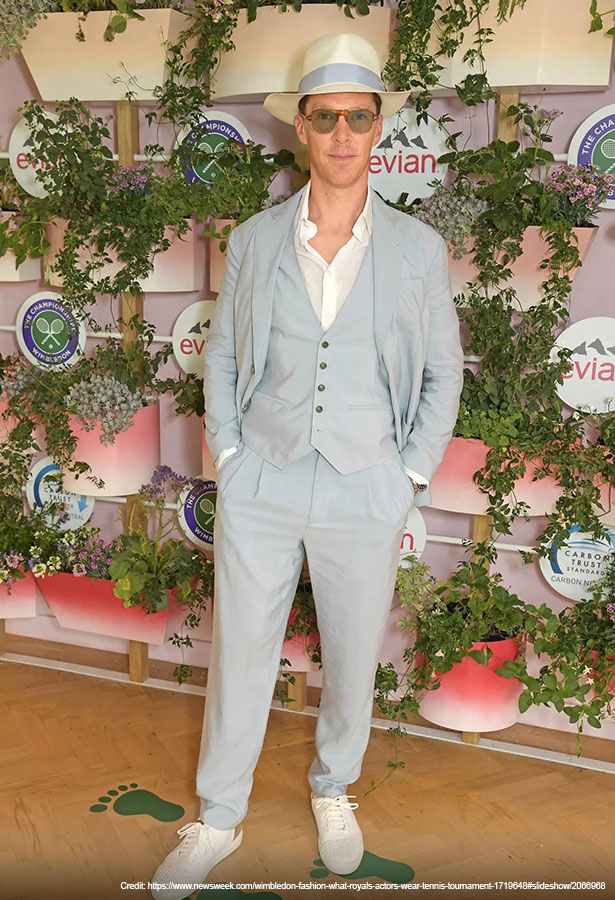 Obviously, you'll then have your go-to jeans and a few of your favourite tees as well. But we'll leave those lesser important items up to you.
Don't forget the shorts either. Swim shorts, yes, but we also vote for having a chic pair tailored, bridging the gap between summer comfort and still looking like a dapper gent. Think of it as the chino, just shorter.
As for the fabrics? Well, we recommend those that are easy to pack. Breezy linens, lightweight (and sweat-wicking) cottons, deconstructed blends. Naturally, avoid heavy wool or cheap synthetics that won't keep you cool. You want to enjoy the sun on holiday and not come to loathe it because you scrimped on the fabric quality.
That's your packing list sorted, chaps. As ever, any questions, our tailors would love to assist. Your summer wardrobe is in reach – no further away than a phone call, WhatsApp message or much-needed trip to the tailors. Happy holidays!
---
Author: Gary Sweeney
---