Alpha March 2015 – Siddarth Sivaprakash is a Dubai-based advertising professional who has to schmooze with his clients regularly.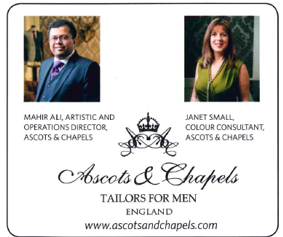 Ascots and Chapels had just the right outfit in mind for when he steps out at the Dubai World Cup this month.
We didn't want to go down the classic suit route Siddarth, whose personal style is more rock 'n'roll than power suit-wearing executive.
Read More