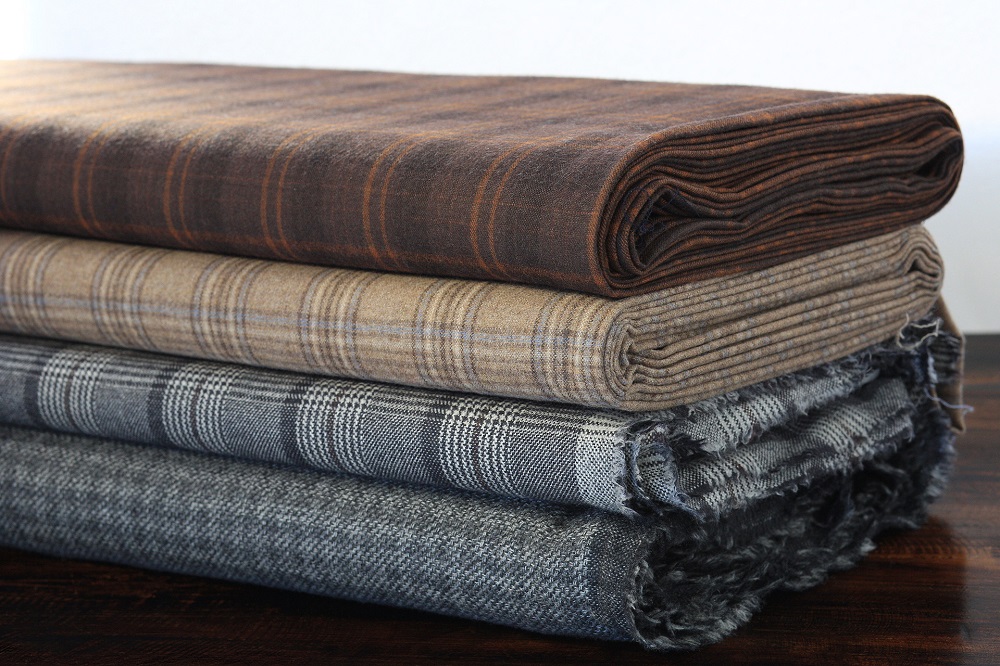 ---
COVID-19 and the subsequent international lockdowns, curfew measures and social distancing guidelines have not only impacted us but the clothes we wear have changed too.
Initially, it was the production of new clothing that was affected. In Europe's clothing sector specifically, production fell by over 28% in the period between January to April 2020 (compared to the same period the previous year), when global cases of coronavirus reached a peak. Not only this but there was a dramatic decline of retail sales, with a 31% drop of clothing product sales based on unit.
So what does this mean for the average man's outfit? The stats show that there was a make do approach at the height of lockdown. Rather than treating ourselves to a snazzy new suit, we were putting up with an old favourite for a little while longer.
Luckily, in the UAE and around the world, lockdown restrictions have eased somewhat. Shopping is back on the agenda and we can come and go from the house as we please – and look great while we do so. Nonetheless, many companies have been forced or chosen to adapt to working from home routines. And if you're still WFH, we bet your professional style has shifted with the new – and slightly more relaxed – scenario.
In line with modern working, relaxing strict dress codes is not an entirely new concept. Yet the pandemic has certainly sped things along in a smart-casual direction. In March last year, Wall Street giant Goldman Sachs announced they would be relaxing their dress codes in favour of a more casual environment; the company stated their new policy would allow for more flexible attire.
But it's clear high-flyers won't suddenly sport tracksuits and graphic tees when Zoom-calling partners and VIP clients. A certain level of tailoring is still expected when cinching deals and formalising plans for the financial year ahead. Instead of formal three-piece suits though, businessmen are turning to tailored separates for their OOO work commitments.
Enter the smart-casual blazer. In plush textured fabrics, they lend a formal look when paired with a crisp, freshly ironed shirt beneath. They're versatile too – simply style with chinos or even smart denim and you instantly present a more relaxed cut that shows you're super-comfortable in your at-home working space.
While sportswear isn't deemed appropriate by most in the professional workspace, people are looking to combine style with comfort for endless Teams meetings and Skype sessions. Think soft cottons and warm wools for the colder season.
But, despite only having to make it across your hallway to start your day, be sure to not let standards drop. What we wear impacts our thinking – and psychologists back this up in an important study. The study in 'Social Psychological and Personality Science' measured how people performed on a series of five cognitive tests when dressed in both 'casual' and 'formal' clothing. The results? The participants dressed in formal attire showed improved performance and increased abstract thinking. So it's a no-brainer: keep your ensemble slick to ensure your output at work doesn't slip.
Especially as some professionals are returning to the office. Peter Allen, head of IT at a leading UK law firm, told us: "I've been having to go to site to deal with IT problems arising from dramatically increased remote working set-ups. The times of 'dress down Friday' are behind us. 'Dress down Friday' is a Monday to Friday thing now." He continues: "That's not to say my staff are turning up in gym-style garments or weekend wear that's too casual, but tailoring has certainly become more laidback. Most of the teams coming in will go for a nice shirt and chinos and I'm generally seeing lighter, relaxed fabrics."
Plus more personality is shining through on laptop cameras than in a board meeting. That bespoke shirt that may have been a little too pink for a new client meeting actually pops on screen and lends a good first impression. The linen blazer that wouldn't have lasted the taxi drive back to the office can be put on freshly pressed just before you present your keynote digitally.
Are you WFH at the moment and how has your go-to weekday look evolved to suit the current climate?
---
Author: Gary Sweeney
---