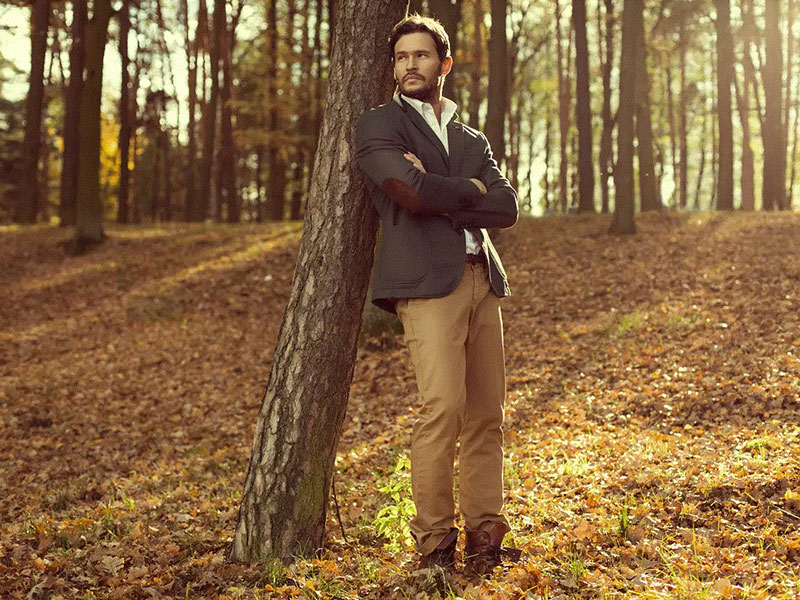 "Notice that autumn is more the season of the soul than of nature." Friedrich Wilhelm Nietzsche, German philosopher
Hello FW22. That's Fall/Winter '22 to spell it out. Or Autumn/Winter (AW22) for our British gents.
Style savvy as you are, you won't want to be heading into the new season colour blind. And, of all the seasons, fall can be quite exceptional when it comes to colour choices – think bold statements, rich hues and warming tones. Thanks to the catwalk and red carpet, whether you're in the ever-hot United Arab Emirates or the getting-pretty-cold-now Germany, your new-season trending colours will be fairly similar. We're thinking of shades with global status here.
Oh, and we wouldn't want you to leave your laptop without going beyond the rainbow. So we'll finish off with the best fabrics and a celebrity-approved must-have key piece too. Without further ado…
Fall in color
"How beautiful the leaves grow old. How full of light and color are their last days." John Burroughs, American naturalist
Although trends forever come and go, every year (and the traditional seasons) follow a similar pattern. Think spring pastels, summer brights, jewel tones in winter and – for now – warming autumnal tones.
Black may be replaced with brown and accessories and footwear come in swathes of wearable neutrals: tan, fawn, biscuit and so on. Spot a theme? The trick is to not go too close to your skin tone because it will wash you out rather than flatter what nature gave you. If you're dark skinned, for instance, you can get away with light hues of brown and even beige shades. For light-skinned males, you'll want to opt for dark browns, maroon or burgundy.
We think a crisp white shirt offsets these warm brown tones perfectly. Less black tie or funeral attire, more new-season cool.
Fall Fabrics
As Europe and beyond start to experience that drop in temperature, layering is key. Obviously, slick outerwear should always be in your rotation, but it's worth investing in timeless knitwear too. A cashmere sweater or a heavier textured knit as we approach winter can be layered over your shirt and under a blazer for a polished-yet-practical finish.
And, when it comes to fabrications, it's time to bid adieu to lightweight linens and cotton blends. Now, corduroy, wool and tweed get their moment. Hello there, heavier, luxurious-feeling materials. With hundreds of fall-ready fabrics in-store now, your tailor will help you select the best options for your particular needs – whether you've got a regular office schedule coming up or if travel to different destinations (of varying temperatures) is on the horizon.
"Autumn carries more gold in its pocket than all the other seasons." Jim Bishop, American journalist
Fall's Key Piece
With colour, fabric and tailoring ticked off, what's something new (and a little extra-special) that you can update your wardrobe with for autumn? Well, we couldn't finish this article without highlighting Harry Styles' September statement. Complete with a double-breasted suit jacket and pleated trousers – styled with retro-tinged sunnies and pointed contrast white boots – was the pièce de résistance of his look; a light shirt with extreme pointed collar, inspired by seventies looks gone by.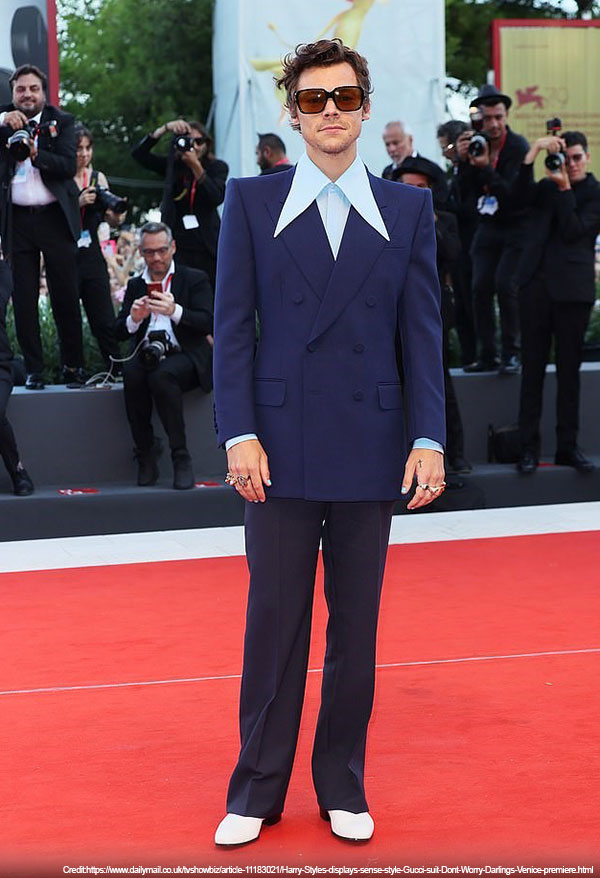 Of course, this look comes up trumps on the catwalk or red carpet but we highly advise toning it down a touch for your next board meeting. It's definitely an invitation to tap into the playful elements of fashion, though, and you can offset a suit jacket's notched collar nicely with the point collar shirt. In fact, the forward-point collar or straight-point collar as it's also known, is the most traditional of all collar types. So you don't need to go crazy with the design but you do have our permission to update your shirt collection pronto. It lends itself really well to a suit and tie look, with less space at the sides of the collar for a clean, polished aesthetic.
Your takeaways for the season (and beyond)
At Ascots & Chapels tailors, as ever, we encourage you to be aware of and appreciate fashion – but to own your own (preferably timeless) style. Always. We guarantee that if you buy Harry's exact shirt this fall, you might not be taken very seriously at the quarterly catch-up meeting. But if you opt for a new point-collar shirt, layered to perfection under a fresh mocha brown suit (created in wool, let's say) then you'll surely be on to something.
New-season style, you've got this.
---
Author: Gary Sweeney
---