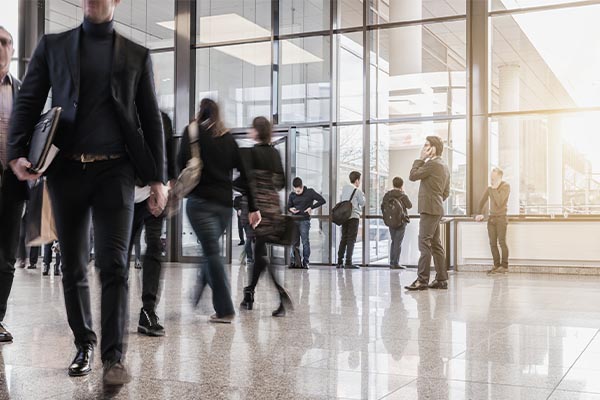 Glamour and celebration are the order of the moment. And this year, you have our blessing to go big. The event to focus on? The one the world has been waiting for, of course. Expo 2020 Dubai – the first-ever World Expo hosted in the Middle East, Africa and South Asia. The theme is Connecting Minds and Creating the Future and will show the best examples of collaboration, innovation and cooperation from all over the world.
World Expos are one of the largest, oldest international events; they take place every five years and last six months. Basically, they're a big deal. And a festival like this, designed for all, where everyone can experience, explore, innovate and have fun calls for super-stylish attire.
So with huge events like this one returning with a bang to our social calendars, Ascots & Chapels have got you covered when it comes to dressing for all manner of occasions that come with it.
Daytime Events
Usually, daytime dressing is slightly lower key than nighttime events. However, this is Dubai we're talking about and your 9-5 looks still need a little UAE flare.
Ascots & Chapels' top tip? Keep it classic. With people joining from all over the world, for lectures, meetings and socials throughout the day, we'd err on the side of caution. That's not to say you want to look boring but just that you can never go wrong in a classic, bespoke suit. Trying out adventurous trends that may not stand the test of time isn't the way to go when the world's eyes are upon you.
Throughout the day, you may be visiting booths or holding formal meetings. You're likely to be on the move so you need to be comfortable whilst smart, formal and crease-proof. Opt for traditional suit fabrications such as wools, twill and poplin. Linen won't be your friend at this stage, because whilst a linen suit can give off a cool European vibe and generally look quite stylish, it's notoriously easy to crease so probably won't keep you in good nick throughout the day.
Make sure you invest in some stellar shirting too – you'll likely be taking that blazer on and off more quickly than you're saying "nice to meet you". Because whilst the temperatures in Dubai may be hot and steamy, indoor at the events is going to be blasted with air-conditioning so you'll probably find yourself changing between too hot and too cold fairly regularly. Here's where premium fabrics are your calling. Go cheap and you'll really be able to tell as low-quality materials tend to make us overheat and don't wick sweat as successfully.
Event Peripherals: Work Meets Social
Aside from the official timetable of events during the Expo 2020 Dubai, you'll probably find a lot of engagements in your calendar which blur the lines between business and pleasure. Think potential new business drinks, breakfast meetings, long lunches and more informal catch-ups with old clients and colleagues. 
You may not need to be decked out in a three-piece suit the whole time but keep things smart so you'll have no regrets. Consider a colour consultation with our master tailors so you can select the very best shirt for your unique skin tone. We can also offer advice on the best accessories pairings. We have thousands of ties – silks, satins, wool and wovens – in bespoke prints, classic designs, plain options and more abstract styles. You're going to need a great tie repertoire so that you can keep your aesthetic fresh as the festival goes on well into 2022.
Event Peripherals: Evening Parties
This is where that aforementioned Dubai flare really comes into play! During the evening events, you can afford to push the style boundaries – just the right amount. Although you'll need to check each event's dress code (naturally, there will be more formal black tie occasions in the mix), for more casual affairs, it's down to you to set the tone.
Pop into your favourite Ascots & Chapels store or make use of our visiting tailor service to upgrade your look ahead of the festival and feel free to challenge us with any style queries you may have. Whether you've seen a look on a well-dressed celebrity you'd like us to mimic to your body measurements or you're less confident on your tailoring options and would like us to suggest the perfect suits for you, as ever, we've got you covered.
It's time to celebrate, Dubai!
---
Author: Gary Sweeney
---