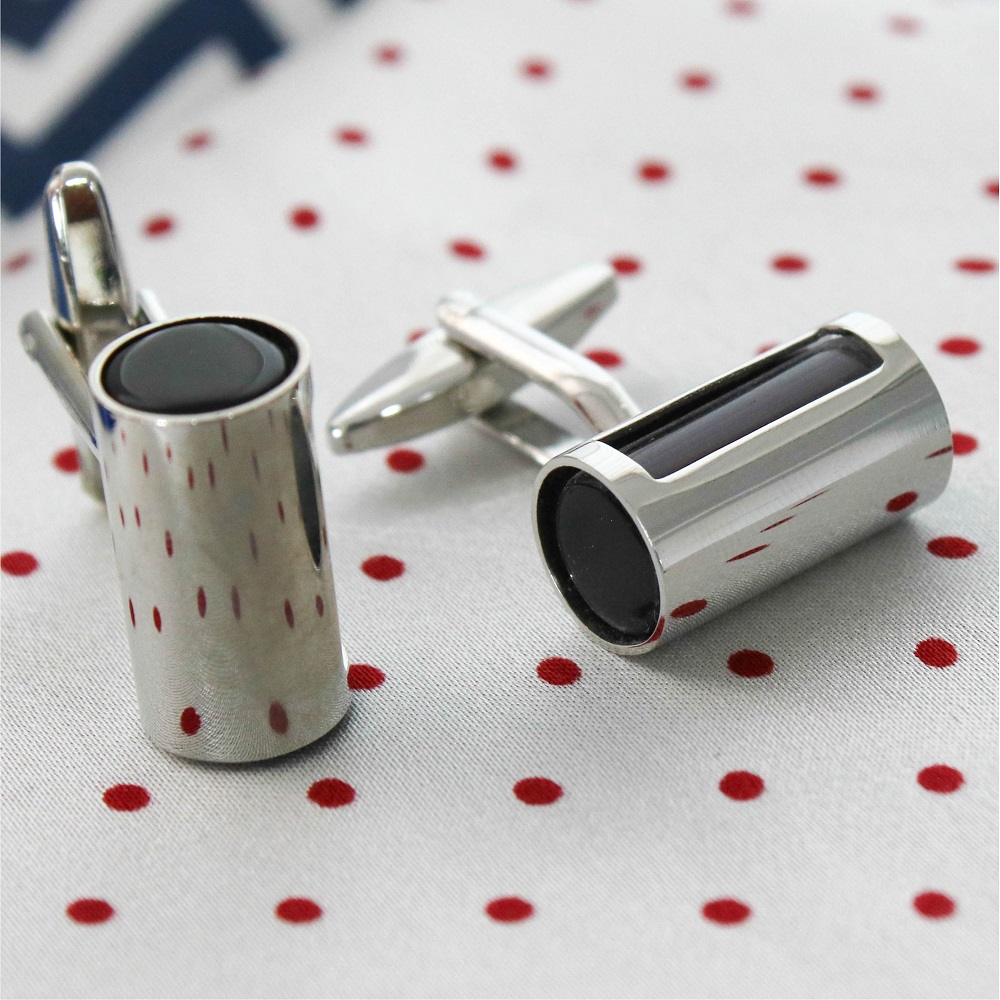 Mr. Romantic – Date dressing the right way
Roses at the ready! So, you've got the date, and now all you need to decide on is the outfit.
With the dating scene starting up after months of lonely lockdowns, it's time to brush up on your date dressing know-how so you can style a winning look for that all-important meeting. Whether it's a first date or the fifth time you're meeting, we're here to ensure you're in the know when it comes to style and, of course, guarantee you look the part.
L is for Location (and hopefully Love)
Feeling confused about where to start when it comes to choosing your date night outfit? Well, decide on the location first. Trying to nail your look without knowing your destination is like packing for a holiday when you don't yet know where you're travelling to…
Once the organising is done and the location is confirmed, opt for pieces that reflect the tone of where you've booked for your date. Decided on a swanky restaurant in town? Then the last thing you want to do is turn up in ripped jeans and trainers.
If you're keeping things more low-key though, you don't want to overdress for the evening. Overdoing it can sometimes make you look like you've tried too hard (and we're all about helping you achieve that effortless touch).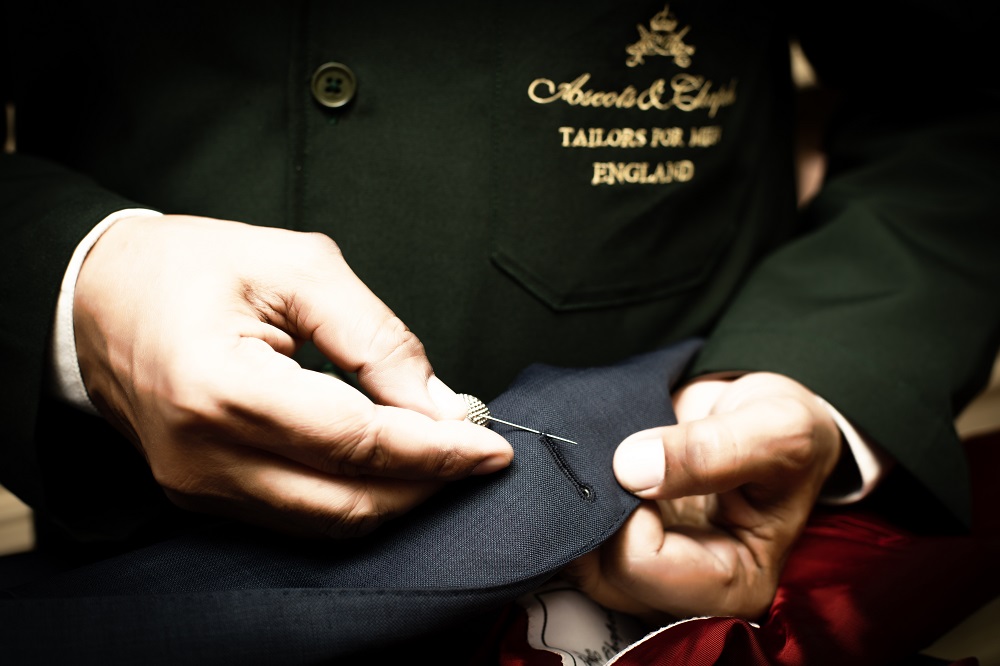 Work with your best assets
Before committing to a new suit or informal ensemble, know what looks good on your body shape – and what doesn't.
Start with a key piece, such as a smart tailored jacket. Up top, thinner lapels can help elongate your body, while thicker ones can give the impression of being wider if you feel you're not broad enough.
Tailored suit trousers or slim-fitting chinos are also a must in order to show your date you've put some effort into your stylish get-up (so expert bespoke tailoring can really help here). Well-fitting trousers also result in a lengthening and therefore slimming effect so it's a win-win.
If you're planning to wear a shirt, why not roll up your sleeves slightly? Not only does this make you seem at ease and relaxed for the date ahead but it also shows off your wrists – they're the smallest part of your body so can give the impression of a slimmer figure overall.
You've probably heard that black is slimming (it's one of the oldest fashion tricks out there), but to keep things a little more upbeat on your date, go for dark grey or navy blue instead. They're both still very flattering hues and won't turn your 'date look' into funeral attire.
(For a more in-depth guide on slim-look tailoring, check out our blog on the jackets, fabrics, trousers and final touches that can make you look trimmer.)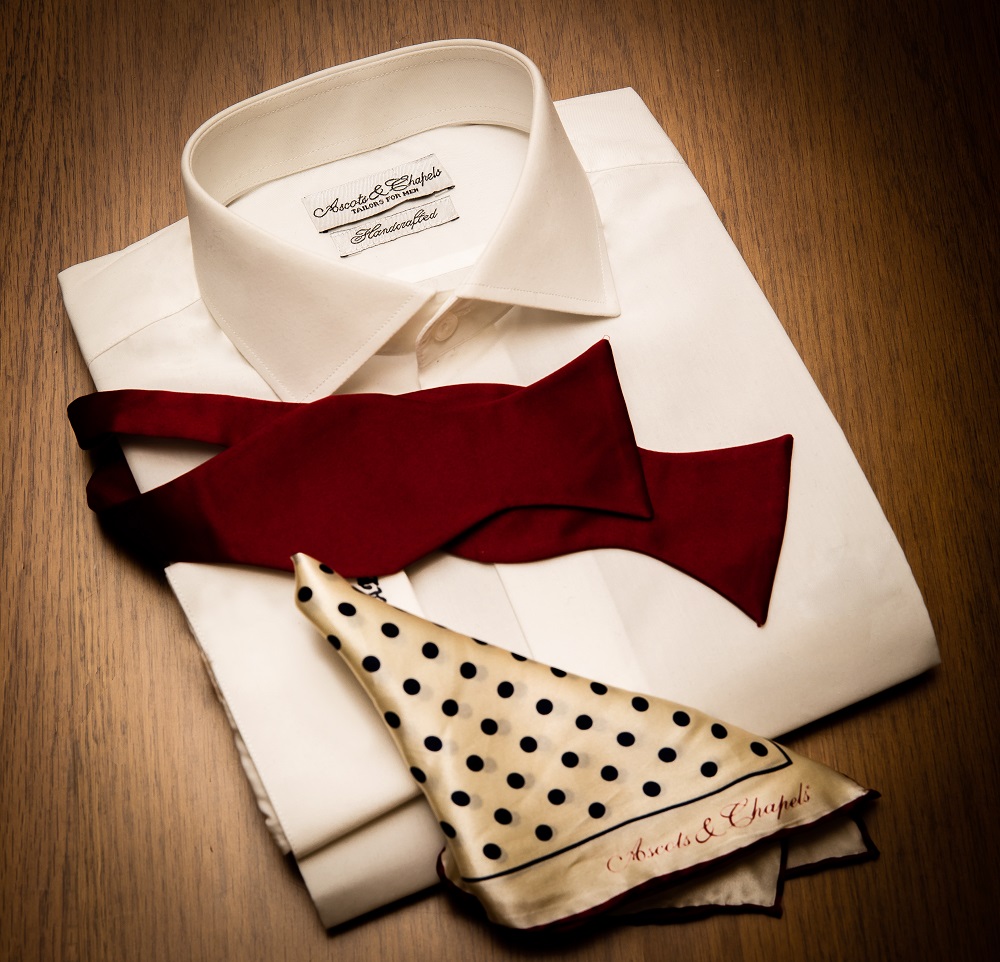 There's no better 'you' than the real you
So you're dressed for success in beautifully tailored pieces and the best fabrics around. But don't forget to show off some of that unique personality, too!
It doesn't matter if it's a blind date or you've been introduced before by friends, your date is there to get to know you. It figures that your clothes should represent some of your individual style and personality. A pop of colour here and a smart accessory there will all help create a great impression.
As you continue to get to know each other, your date will soon see through any façade you put up, so it's important to avoid dressing in something you think you should wear, and instead go with what you feel comfortable in and what's truly 'you'.
A date is arguably the hardest event to dress for – there's a lot of pressure to get things just right. But if you follow our handy guide and start with the location, dress to complement your figure, then show off your amazing personality, you're putting yourself in a great position to get that all-important second date. (You can thank us later.)
So embrace the most romantic day of the year – and all the special moments to come – and be sure to turn heads on date night in the best outfit around.
Your clothing Cupid's work is done here.
---
Author: Gary Sweeney
---