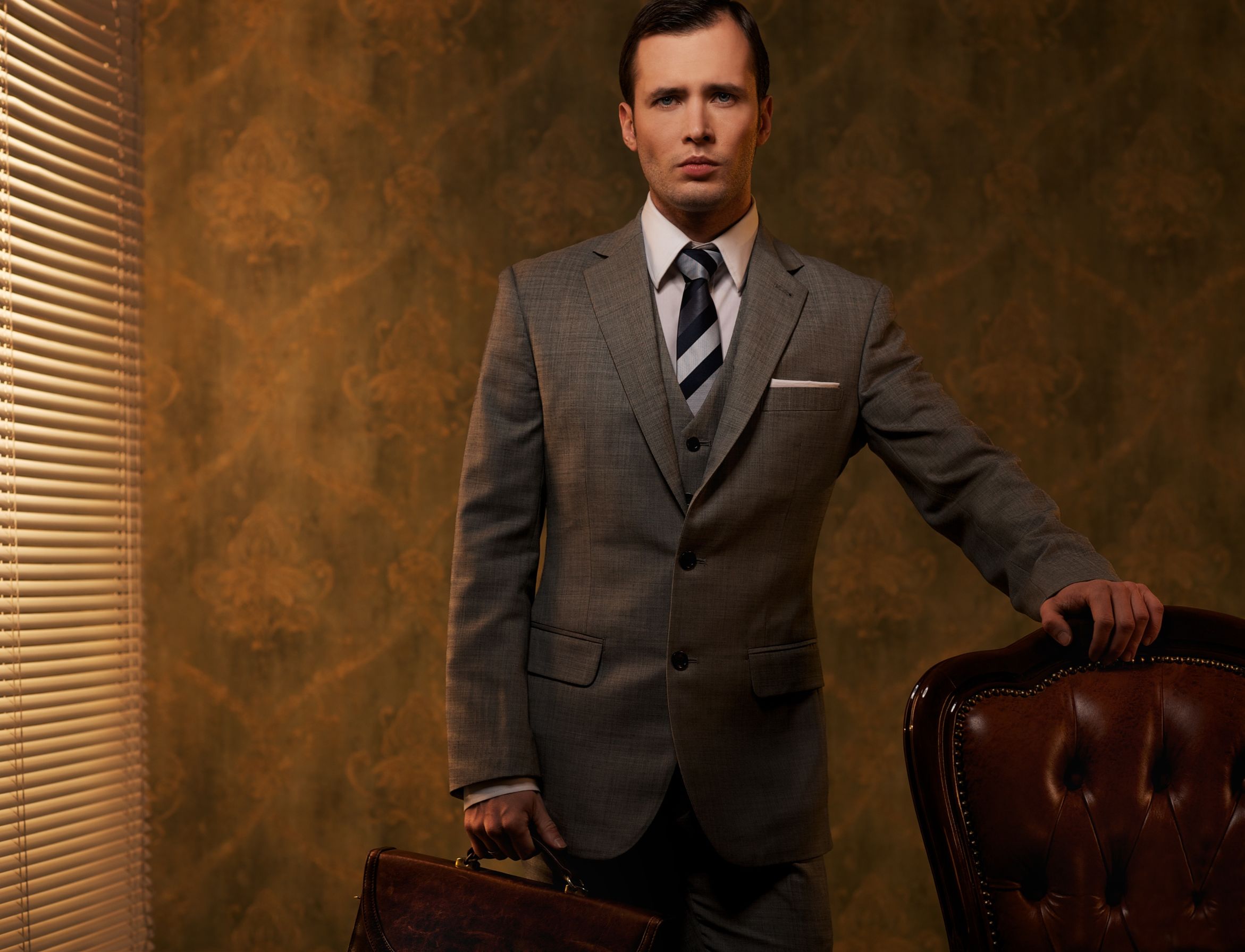 One Hundred Years of the Suit
It's 2023 and what's the best menswear look out there? A high-quality, well-tailored suit. As suit connoisseurs, we take the very best of suit design from the past century (presented with a modern twist, naturally) and we leave behind any questionable details for the history books. So pop the coffee machine on, get comfy, and let's see how the suit has evolved from the start of the 20th century, to the present day.
1900s
The Dark Side
The suit wasn't too colourful at the turn of the new century. It was all about dark colours, sturdy fabrics, heavy wovens and woolens – practical in the sense they could hide dirt and dust (as washing wouldn't have been done nearly as often as today's standards). In terms of silhouettes, 1900s men wore four-buttoned jackets, which are obsolete in modern times. In fact, they loved buttons – often wearing a double-breasted waistcoat over a single-breasted jacket. That's a no from us!
1920s
Wear Your Wealth
Got money? Then showcase it with your outfit. Suits in the Roaring Twenties started to be adorned with fancy accessories, such as tie pins and tie bars. Moving past the dark, heavy looks of the decade before, more colourful shirting was introduced as gentlemen started to have more fun with their looks, in line with the jazz movement. As for cuts, trousers were baggy and not all that flattering.
1940s & 50s
Uniform Looks
From the forties, suits started to get a little more fitted and slim-line. However, they were still not as closely fitted as we'd be used to wearing today. Rayon, a more lightweight fabric, started to be used for suiting over traditional heavy wools and tweeds, too.
1960s
Skinny Is In
A period of wild change, suiting moved on from the fifties and everything got, well, slimmer. Trousers, blazer lapels and even ties slimmed down. The American series, Mad Men, is well worth a watch to see sixties tailoring in action.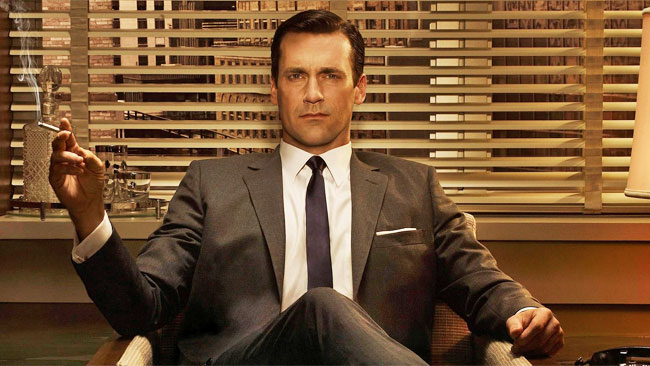 1970s
Groovy, Baby!
Like today, by the seventies, there were lots of trends to pick and choose from rather than a one-suit-fits-all cookie cutter approach. Bold colour and even print – we're looking at you, David Bowie – didn't seem out of place. In fact, there was an 'any colour goes' mood. With varying styles and fits, there was also a return to wider lapels that had been popular decades before.
1980s
The Power Suit
Come the eighties, the 'power suit' is born. In terms of silhouette, it was all about seeming important with big shoulder pads and eye-catching details such as pleats. Pinstripes were big over plain options and men loved braces. It was an era of swagger and suit designs certainly reflected this. So grab your double-breasted jacket and just add hair gel.
Elsewhere, punk rockers were making the suit their own. Skinny, skinny ties were the accessory of choice and sartorial rebels often paired a suit jacket with ripped jeans for a mismatched effect.
1990s
(Not Worth Repeating)
Arguably the worst time for suits, a nineties suit isn't worth featuring. And yet we've chosen to do so to make sure you learn from these unstylish mistakes. Basically, the suit became ill-fitting and unflattering. Men prioritised comfort – which doesn't have to mean bad style (but did back then). Dress shirts were oversized and too billowy and trouser lengths were often too long and pooled around square-toed shoes. Yikes. Overall, the suit just lost itself between business and casualwear, winning at neither, and made gents look like they were wearing a suit ten sizes too big for them.
Let's get back on track, shall we…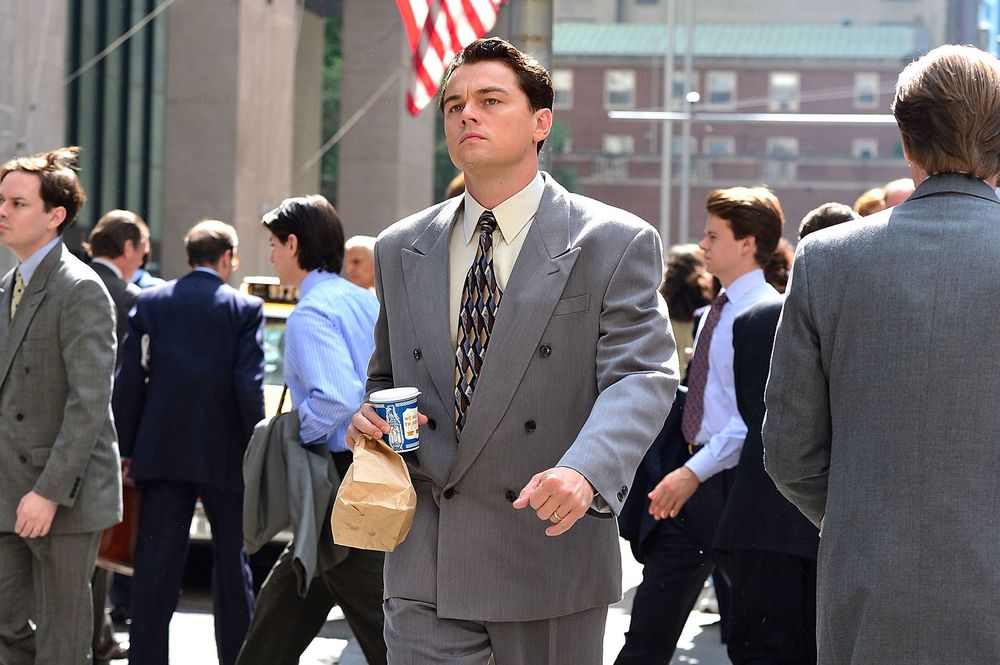 2000s
The Hero Suit
Swiftly moving past the questionable nineties, the noughties onwards saw the suit's well-deserved revival. From Tom Ford to Dior Homme, tailoring was perfectly fitted once more. Just like at Ascots & Chapels, the suit began to be seen as a way to accentuate your body shape and as a smart look to impress in. With streamlined luxury fabrics and sharp lines, the suit has regained its elegance. When you wear quality tailoring, you really can't go wrong.
Oh, and we couldn't finish without the suit's modern styling accompaniment – sneakers. It's what cemented the suit not just as a mainstream outfit but as one that's worn comfortably for formal and laidback settings alike.
Don't put off paying us a visit for your new suit. We promise the suit faux pas of the last century are firmly behind us!   
---
Author: Gary Sweeney
---