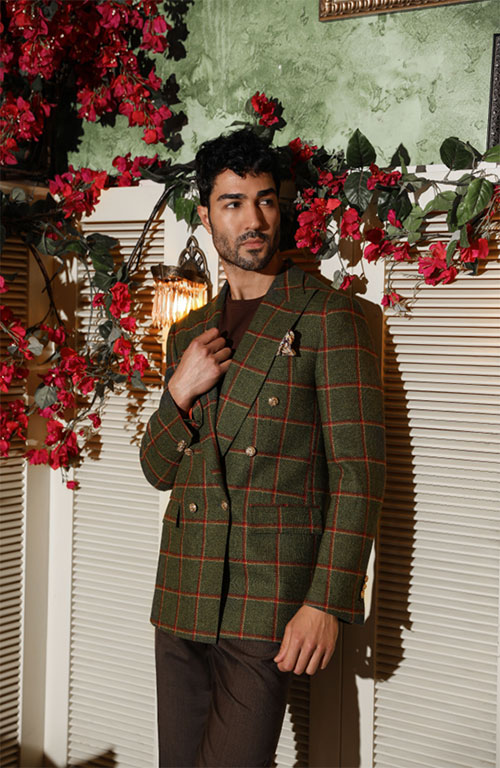 So, you're in need of a sharp suit. Well, gents, this is no time for a sad navy sack. It's 2023! We've come a long way from those silly soft clothes that epitomized the age of Zoom (ah, 2020). The suit is having a heyday – and we speak not only of colour and cut, but pattern too. From elegant pinstripes and rougher rope stripes to Prince of Wales checks and trippy dots, there's a wider spectrum of suit patterns to choose from than ever.
That's exciting, but it can be a minefield too.
Afterall, there's time and a place for everything. Some patterns are better suited to certain occasions. Some patterns suit – and serve – certain frames too.
Still stuck for ideas? Consider this your comprehensive guide to pattern: what works and what, well, really doesn't.
Stripes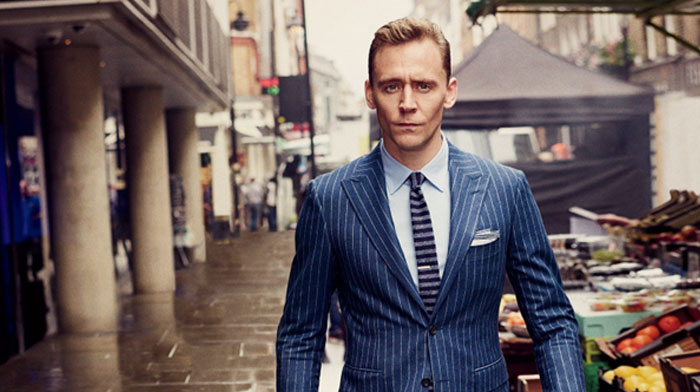 When it comes to pattern, stripes are arguably the most ubiquitous in menswear – particularly in suits. Once favoured almost exclusively by bankers and city workers, stripes are now suitable for almost any occasion, though ironically they may feel a little too much of a statement for the office nowadays.
Vertical stripes elevate the frame and give a slimming illusion, so they work particularly well for short and heavyset men. For the taller men amongst you – unless you want to accentuate your height – vertical stripes are best avoided.
Men with a smaller frame should opt for thin, tightly spaced stripes, while larger men look good in wide, sparsely spaced stripes.
So what does that mean for some of the most common stripe suit patterns?
Pinstripe: Once upon a time, the width and colour of the stripes would have denoted your rank at work, but those rules are long gone. Since the stripes are thin and narrow, this pattern is best suited to men with smaller frames.
Rope stripe: So called because the stripe resembles the texture of a rope, rope stripe suits feature thicker lines with wider spaces. A good option for wider-set men who want to appear slimmer.
Chalk stripe: Like the line made by a piece of chalk, these stripes are bolder and less perfect than the traditional pinstripe. Ideal if you're looking to make a striking statement but best avoided if you have a thin frame as it gives the illusion of fewer stripes, making you look even slimmer.
Checks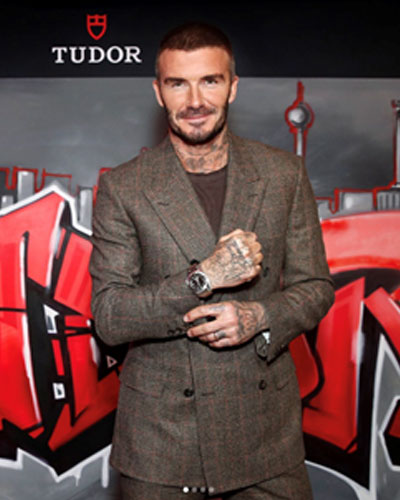 Checks are particularly popular on sports coats and blazers, but designers are increasingly experimenting with the pattern in suits of all shapes and sizes.
As a general rule of thumb, slimmer men should avoid wide checks. Why? Because you'll  run the risk of looking even thinner in comparison to the weave of the fabric.
If you're a shorter man, you should opt for a more rectangular check that is taller than it is wide to elongate your frame. Remember, the larger the check, the smaller you will appear in comparison to the fabric. Taller men can get away with larger check patterns. Smaller checks work for everyone.
There are at least half a dozen different takes on checks, but two of the most common are:
Prince of Wales: Also known as the Glen check or Glen plaid, this pattern was first adopted by Edward VII. An excellent option for breaking up traditional black and navy, consider pairing a grey jacket with a pop of colour for more formal occasions.
Windowpane: This is a versatile and popular pattern, but it doesn't work well for broad silhouettes. Men with a wider frame should opt for bigger patterns, to avoid looking disproportionately wider, while thinner men who want to appear broader should opt for medium-sized checks.
Houndstooth and Herringbone
Houndstooth features abstract four-pointed shapes, while herringbone is so named because it resembles the skeleton of a fish. Both are particularly popular for casual sports jackets.
Houndstooth jackets are much easier to wear than their plaid counterparts, making them the perfect option for those who can't be too loud at work but want to punch up an outfit.
Birdseye fabric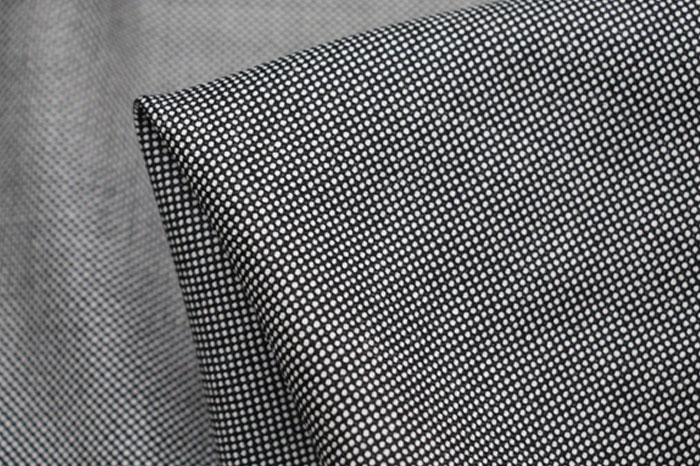 Not as obvious as classic as stripes and checks, birdseye fabrics work for all body types.  Like Herringbone, Birdseye is actually a texture rather than a print. The weave creates a distinctive pattern of tiny circles that resemble the eyes of a bird.
Birdseye patterns are typically found on medium and heavy weight suits given the heavier nature of the weave. It's an excellent option for men who prefer to dress in solid block colours but want to add a little spark to their suit. The pattern feels more modern than traditional twills too.
Remember chaps, a patterned suit will help you stand out, but make sure it's for the right reasons. So, whether it's your first foray into this brave new world or you're veteran, pop into your favourite store for advice on how to pull off a pattern.
---
Author: Gary Sweeney
---