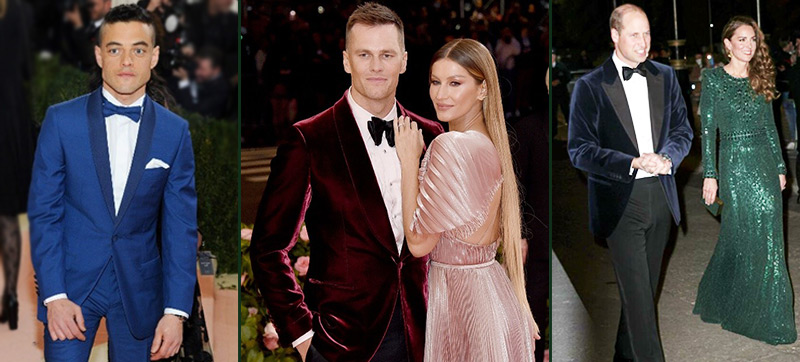 With no time for the mediocre, we're taking a major look at the world's best-dressed gentlemen. Why settle for average? Why focus on the negative? Nope, this blog is all about the great: who's catching our eye amongst the sartorial elite around the world.
Stylists on speed dial
Obviously, many of the best-dressed men employ a stylist and (would you believe it) even have stylists on hand 24/7, whether it's for general advice or for outfit adjustments at major events. The stars we're focusing on make fashion headlines around the world – so we thought it worth pointing out that they already go into the game with the upper hand. Unless you happen to have a stylist on speed dial right now?
Even professional stylists can get it wrong sometimes though. And occasionally celebs can take a risk that just doesn't work for them. But overall, our three best-dressed subjects below take home joint gold.
Us mere mortals can learn a thing or two about how to style ourselves up to their level. So, without further ado, let's dial in to these super-slick style leaders so you can check out the takeaways to apply to your own wardrobe choices.
Who's style are we raving about right now?
The Actor
Enter, Rami Malek.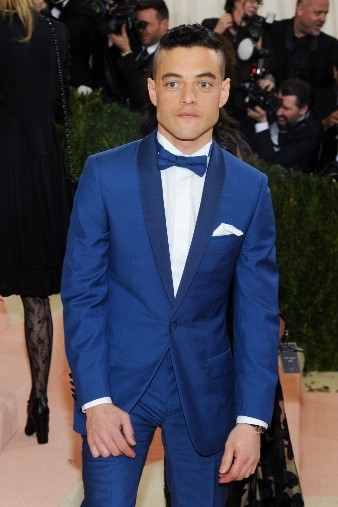 https://www.pinterest.com/pin/ramimalekmetgala2016redcarpetfashiontomlorenzosite-0–801218589934926958/
"It's not just good to be different; it's better to be different."
He's fresh, he's quirky, he's different. And he's proud of his differences. But because he's a bold risk-taker, he occasionally misses when he takes his fashion experimentation a little too far. But that's OK. And we'll let him off because, more often than not, Rami Malek totally nails it. Here's what we love about his style and what we can steal from it…
Back in 2016 when the actor was lesser known, he rocked up to a gala in flawless Dior. He looked so elegant and the Royal blue shade was refreshing in an all-black sea. Try it out next time you know everyone will be in black or grey and you want to stand out.
And from eccentric to conformist, Rami wears both hats perfectly. Fast forward to the "No Time To Die" premiere last year, and Rami went all-out in a classic black tuxedo. Staying on a traditional path compared to some of his more adventurous ensembles really paid off on this formal occasion. You can't really go wrong in black, as the star proved.
The Sportsman
Meet Tom Brady's all-American ensembles.
"I dress for the occasion."
The sports hero returned to football after having retired, which is a big story in itself. So there's even more attention on the A-lister than usual. What's more? His dress sense is next-level – and pretty unique. Indeed, the sporty Brady is also double-gifted because he wins when it comes to brilliant fashion sense, too.
Remember the 2019 Met Gala? Brady's outfit will be the one you think of if you do. He made a really powerful statement in an oxblood velvet suit jacket and plush black bowtie. We expect to see this jewel tone around the festive period but Tom ignored the rulebook and surprised everyone, making the rich colour work for the springtime.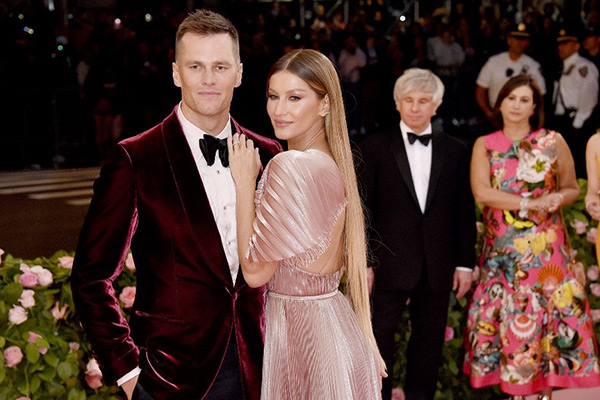 Credit: Getty Images for THR
He's adventurous when it comes to casual dressing, too. Grandma cardigan and nineties-inspired leather coat anyone? While we're not dissing more trend-led pieces like this, they can be trickier to pull off and will divide opinion. Fine for a weekend brunch but – take our advice – leave passing trends at home when it comes to new business opportunities and important work lunches.
The Prince
Who takes the Royal style crown? None other than Prince William – he's pretty hard to beat when it comes to the tailoring game in fact.
"I think it's very important that you make your own decision about what you are."
Clearly the Prince has a lot of experience when it comes to attending black tie events. And practice makes perfect. For the Royal Variety Performance, he made an impactful entrance arriving in a Bentley with an evening-approved single-breasted peak lapel dinner jacket, black bowtie and buttoned shirt. No less.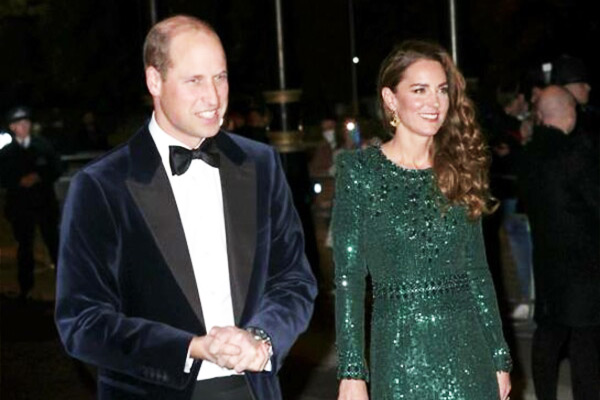 Credit: HELLO!
At summer sporting events, he's always suited. And really works sunglasses to perfection for a slightly more casual edge. He was seen in aviator-style sunnies at the Wimbledon men's finals. Our tip? Find the perfect pair to go with your face shape for a look that's cool yet relaxed all at once.
So who's your favourite when it comes to style kings? Do you agree with our cross-industry choices? We're looking forward to hearing from you soon – and can't wait to help style and tailor your next best-dressed look.
---
Author: Gary Sweeney
---