Private Fittings and Luxury Tailoring to Your Doorstep.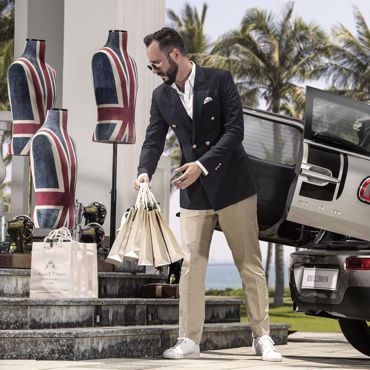 You can now expect private fittings to arrive at your door in the iconic Mini Clubman. The quintessentially British luxury tailoring house Ascots & Chapels has teamed up with automotive brand Mini Middle East to finesse personalized tailoring. The surprising collaboration brings together fashion and automobiles in a stylish affair, giving birth to an exclusive service, 'Visiting Tailor'.
With an illustrious past of creating stylish garments, Sweeney's team will arrive in supreme Mini Clubman across the UAE to deliver their unmatched service, for anyone looking to upgrade their personal tailoring experience.