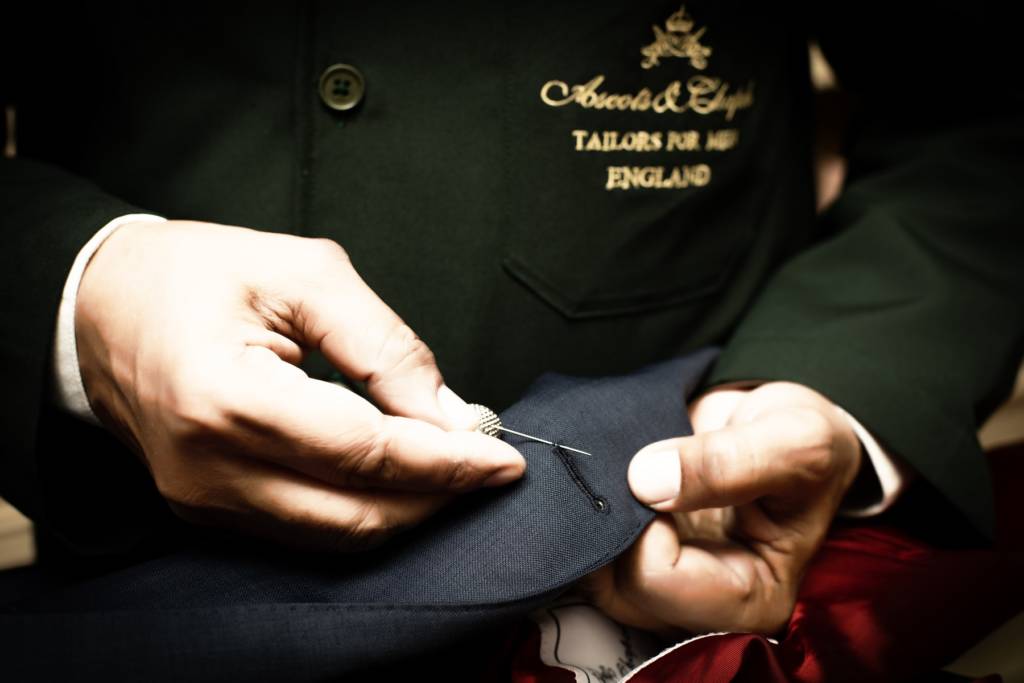 Your capsule wardrobe in 5 key pieces
Before we get started, let's define a capsule wardrobe for those that don't speak fashion language. A capsule wardrobe is a collection of a few key pieces that never go out of style.
These timeless staples should be interchangeable to maximise different looks. Think of the capsule wardrobe as a foundation – you can then add trend-led or seasonal items on top of this as you please.
Colours, fit & quality
The first things to consider are your skin tone and body shape.
Choosing the right colour palette goes without saying. Stick to the classics if possible – Pantone's 'colour of the year' might be trendy right now but you're looking for longevity. Something that always works.
Likewise, a flattering fit isn't ever going to go out of fashion.
High-quality fabrics are also a must. Your capsule wardrobe will get a lot of wear as it's made up of go-to pieces – so cheap, low grade options just won't cut it in the long run.
So let's look at your shopping list:
1. The shirt
You don't have to buy everything at once, but having at least ten top-quality shirts in your style arsenal gets you ready for a busy lifestyle.
Whether you're building a corporate look for the 9-5, or a smart-casual ensemble with jeans at the weekend, shirts are a great starting point.
We recommend a minimum of five white shirts in different fabrics as part of your collection of ten or more.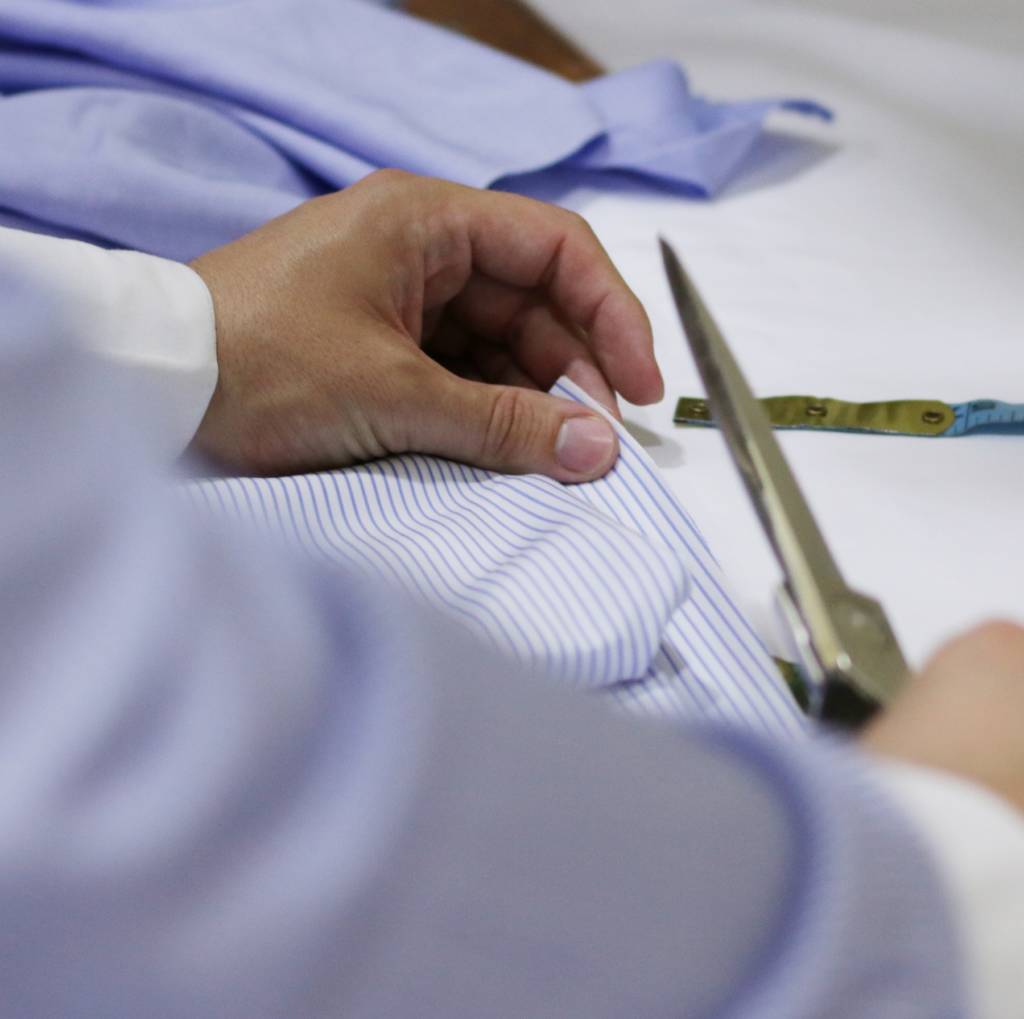 2. The trousers
Get trousers that work in any situation: well-cut, tailored chinos. You'll need at least two pairs to have on rotation and to cover both office looks plus more relaxed ensembles.
As your collection grows, you can get more adventurous with your colour choices but, to start, we'd recommend the classics: navy and beige.
3. The suit
Wear a suit to work every day? Then we'd suggest having five in your capsule wardrobe.
Bespoke suits nail that all-important first impression. You'll also want to be able to mix and match the elements in your suit when you're looking for an outfit made up of tailored separates.
Our suggestion is investing in navy and grey first as both are less harsh than black. When it comes to pattern, stick to tradition with pinstripes and bird's eye textured fabric, as they'll never fail you.
4. The accessories
This is where you can inject a little fun into the capsule wardrobe. Think minimal cost, maximum impact. Accessories such as ties, pocket squares and belts lend that extra panache to classic looks. After all, timeless doesn't have to mean safe.
A pop of colour (why not try a new pair of glasses?) also nods to the season's trends, without you wasting money on overly bold investment pieces.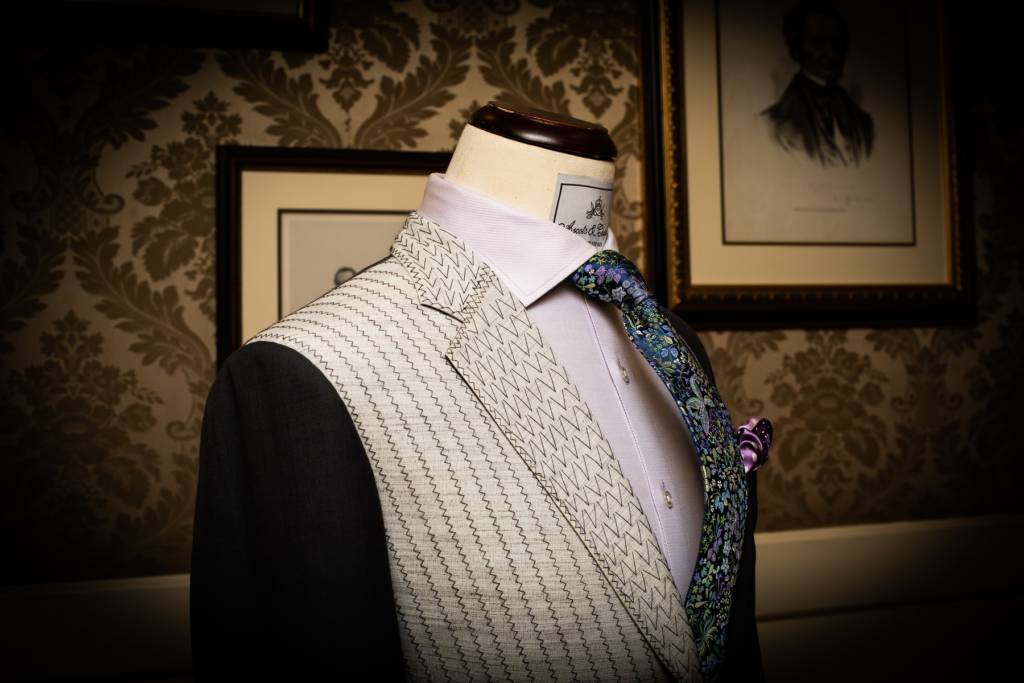 5. The shoes
You'll need to dress from the feet up for our fifth and final capsule wardrobe must-have.
Our top four footwear picks are a black formal pair and a brown formal pair – think Oxford, Derby or monk strap shoes. Then, choose a smart-casual pair such as boat shoes, loafers or desert boots. Last up, some sleek white trainers need to make the cut (you'll be surprised how well they offset formal looks, too).
So it seems good things actually come in fives – who knew?
Head to your tailors and begin shopping for your capsule wardrobe today. The shirt, trousers, suit, accessories and shoes are the pillars to a great look. What's more, investing in outstanding key pieces actually saves you money in the end by maximising your styling options for a vast array of looks.
Enjoy choosing your big five – and celebrate in style with the money you'll be saving long term.
---
Author: Gary Sweeney
---