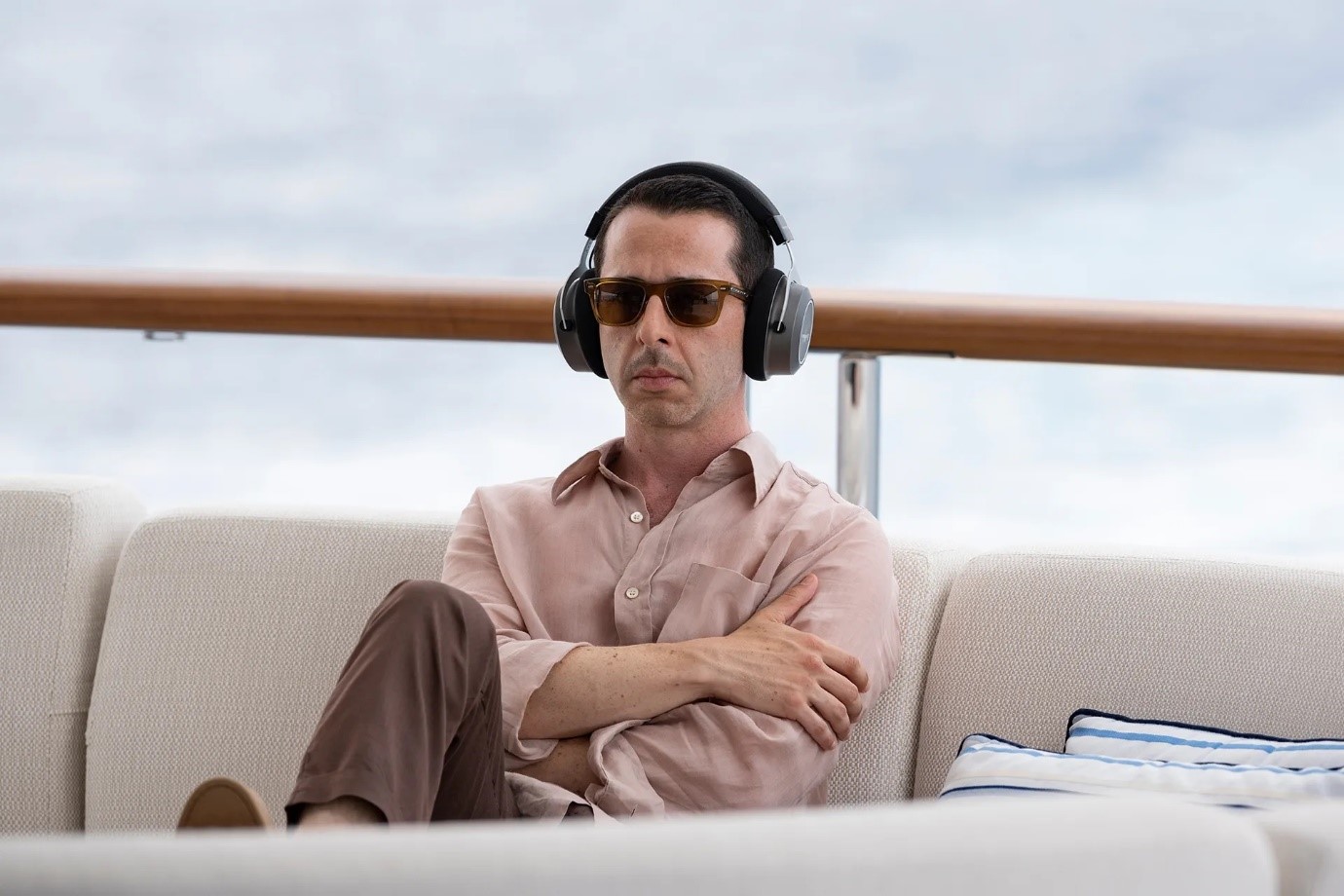 Something has been stirring in the fashion world. Over the past few years, we've seen noisy fashion houses and big bold logo-driven trends from the likes of Gucci, Fendi and Versace supplanted by classic cashmere brands and minimalist designers like Loro Piana, Brunello Cuccinelli and Berluti. Instead of Rolexes, range rovers and diamonds, the ultra-wealthy are opting for quieter wardrobe choices that ooze luxury.
The name of this latest fashion buzzword?
Stealth wealth.
It's undeniable – stealth wealth is the prevailing style of the moment. It's all over HBO's The Succession, from the logo-free caps to those impeccably tailored suits. Celebs like Gwyneth Paltrow (aka the High Priestess of Stealth Wealth) and Adam Sandler are making cashmere cool again. Even Prince Charles has become a poster boy for the look.
But what exactly is stealth wealth and how can you apply it to your wardrobe?
What is stealth wealth?
Also known as 'Old Money Aesthetic' and 'Low Key Luxe', stealth wealth is all about understated luxury for people who appreciate true quality and craftsmanship. Instead of brazen shows of wealth like brash logos and obvious brand names, the focus is on top-notch fabrics, impeccable cuts and meticulous attention to detail. It is an anti-fad statement that differentiates those who are truly stylish from slaves to the latest Insta-worthy piece. Harsh, but true.
Quiet, discreet, and indifferent – a true Stealth Wealth Dresser (SWD) oozes luxury.
But the concept of stealth wealth is far from new. In fact, at Ascots & Chapels, we've been preaching it for years – so you could say we're experts.
Here are our golden rules and top considerations to keep in mind:
Consideration 1: The cut
Sharp tailoring naturally underpins the stealth wealth look. Think impeccable suits and separates, a relaxed tailored approach to casual wear and paired-back designs cut in flattering silhouettes. Garments that rely on the rigour of the line rather than trending shapes and styles.
The idea here is to refrain from obvious markers of money and lean into those streamlined silhouettes that say: "Money may talk, but I'm a guy who knows that wealth whispers".
Contemporary, timeless, casual elegance.
Consider tailored outwear, like a well-fitting overcoat or blazer, or channel that 'monastic chic' look a la Jeremy Strong in The Succession. And of course, your suit should be fit to perfection and dripping with understated sophistication.
Consideration 2: The fabric
A true SWD may dress in low-key pieces, but you can bet they're made from the finest fabrics that exude class and simplicity. They are, to put it simply, plush.
Stealth wealth is all about layerable luxurious fabrics made from a beautiful array of natural fibres: merino, organic cotton, leather, vicuna and linens. Fabrics that allow the quality of your garments to shine and really showcase the quality of craftsmanship and fabrication.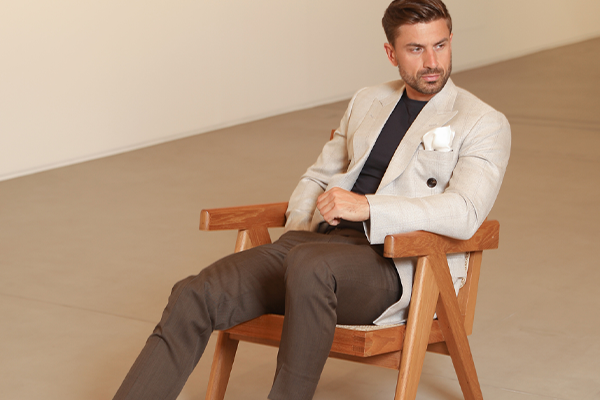 At Ascots & Chapels, we've been saying for years that the best-made pieces never go out of style or bow to a trend – and now it seems the whole world agrees. So, opt for those buttery-soft suede loafers, extra-fine Merino polos and 100% linen shirts with no expense spared on texture or comfort.
Consideration 3: The colours
There's no place for garish colours and bling for the SWD. No-colour-colour is the only way forward. We're talking neutral and earthy tones or black, white, beige, navy, and greys. You could even look to your morning coffee for inspiration – think caramels, cappuccinos, and tan. You get the gist.
Slip a flash of colour in there by all means, but don't go primary palate on us. Accents of pastel tones for spring and summer and fall tones in colder months will do nicely. And, when it comes to patterns, make sure it's a classic. Stripes and checked patterns are perfectly permissible but steer clear of anything ostentatious.
Let the quality and cut of your suit do the hard work. Nothing exudes sophistication like an impeccably tailored dark bespoke suit.
Consideration 4: The detail
Skip the bells and whistles, for the SWD less is more. Keep logos and brands to an absolute minimum and opt for hidden touches that hallmark luxury. That means saying no to designer logo buckles and clasps (ahem, Gucci).
Stealth wealth dressing is a lesson in the art of subtlety; less bling for more zing. Instead, work with tailors and brands who pay meticulous attention to detail that others may miss. Exquisite stitching and a discreet logo will give a discreetly luxurious aesthetic without stirring up undue attention for, frankly, all the wrong reasons.
Conclusion
High-quality materials, impeccable craftsmanship and timeless design are key to successful stealth wealth dressing. Instead of focusing on the latest trends, true SWDs invest in well-crafted and highly versatile pieces that help maintain a refined appearance while standing the test of time.
At Ascots & Chapels, we're experts in elegant, sophisticated and timeless menswear staples. Pop into your favourite store for a consultation and we'll have you stealth-wealth ready in no time.
---
Author: Gary Sweeney
---