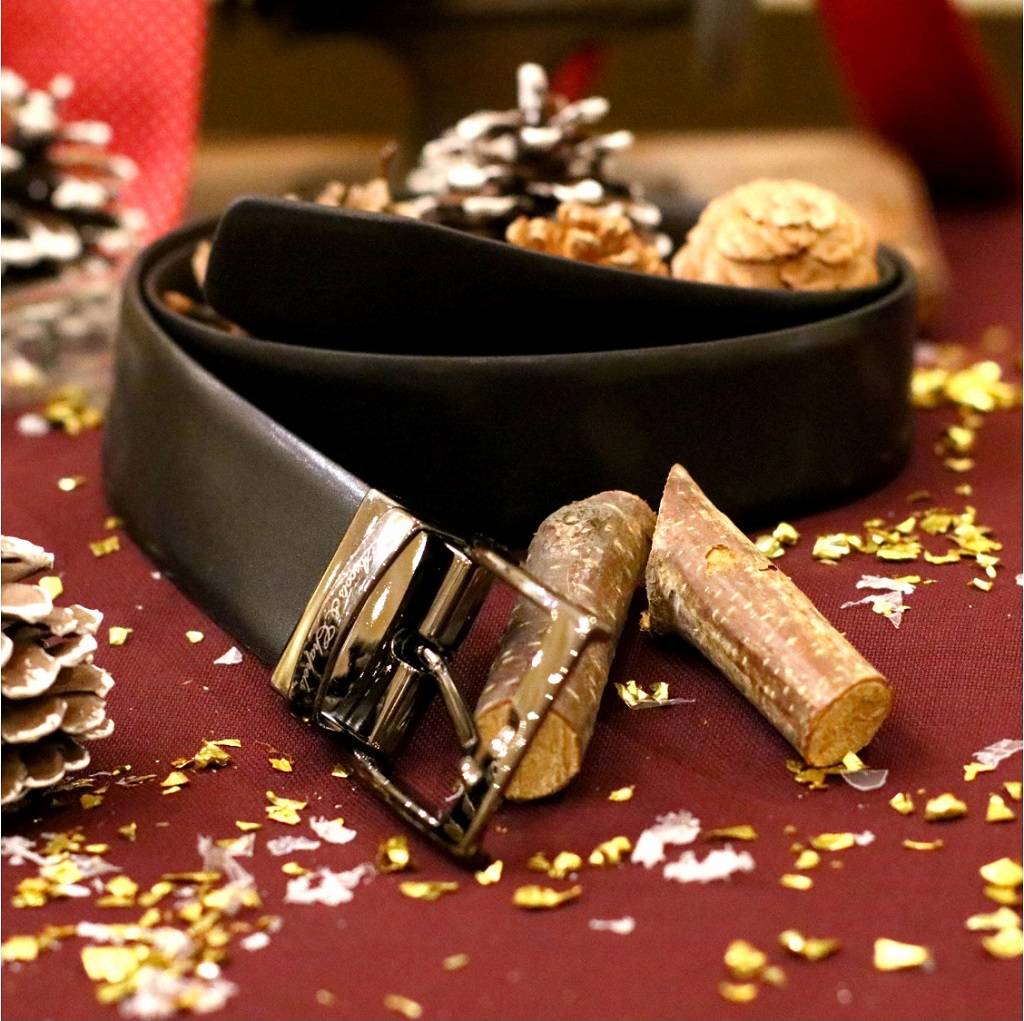 During the holidays, things can get stressful trying to find that perfect gift. So spare a couple of minutes to read our handy guide before you break out that credit card.
There's no need for present-giving-fear here – we're taking the uncertainty out of gift shopping this festive season so you can get on with the task at hand in confidence and style.
So without further ado, may we present the art of bespoke gifting…
1. Timeless leather goods
It's always the season for great quality leather goods. Surprise them with sophisticated small leather goods that make great stocking fillers. Think handcrafted wallets, card-holders or maybe a new leather belt. Classic artisanal designs never go out of season and it's nice to treat someone to something they'll use daily. And the best part? They'll think of you every time they use it.
For a larger impressive gift, choose a leather bag they'll cherish for years to come. Depending on the recipient, you could go cool and youthful with backpacks and practical cross-body styles, or choose to keep it classic with a smart briefcase, carry-all or bowler bag shapes.
2. Next level touch
If you're unofficially competing for the Best Present of the Year Award, then you'll want to take it up a notch. Go a step further with personalisation.
From silk ties to the zip-pull of a luxury bag, adding the recipient's initials to something lends an extra-special touch. Having a gift that feels more personal is always touching.
Don't stop there though ­– go the extra mile by fully customising your gift. We suggest the lining of a blazer, for example, or opt for custom-designed stitching. Little details (with large impact) will be sure to set any outfit apart.
Why not ask an expert tailor for more ideas on how to customise a gift?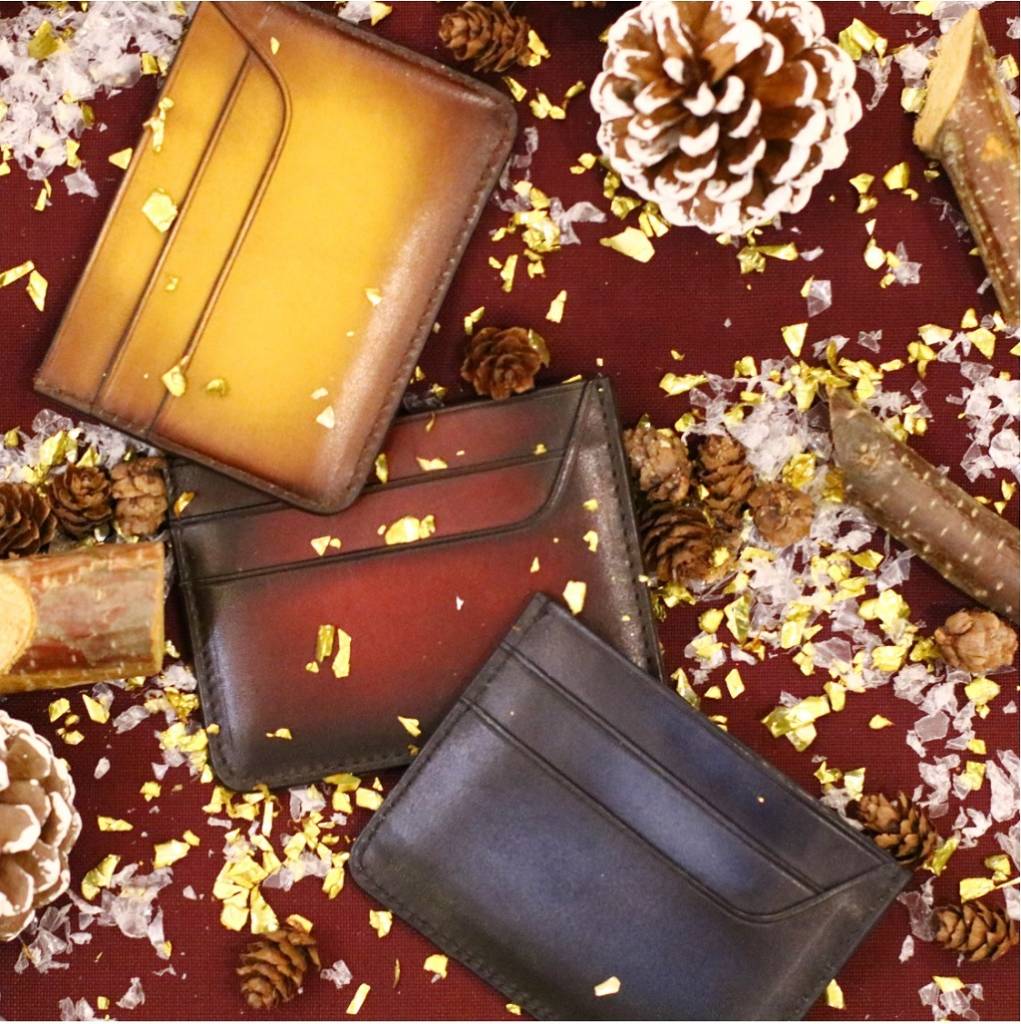 3. Gift voucher greatness
Gift vouchers are sometimes overlooked but don't underestimate their power this holiday season. While some people worry that gift cards aren't thoughtful enough, they actually allow your giftee to choose what they really, really want. Plus, you don't risk choosing the wrong thing or getting them something they already have. Win, win.
To avoid making this option too generic, you can personalise the card itself and dedicate it to a particular present. That way you can still choose their gift, while also allowing them some options for customisation. For instance, a tailor-made shirt and tie.
Let's face it, everyone loves treating themselves, and a gift card gives your friends or family the chance to enjoy some me-time by coming into a store and receiving a little special attention before heading home, happy with their dream gift.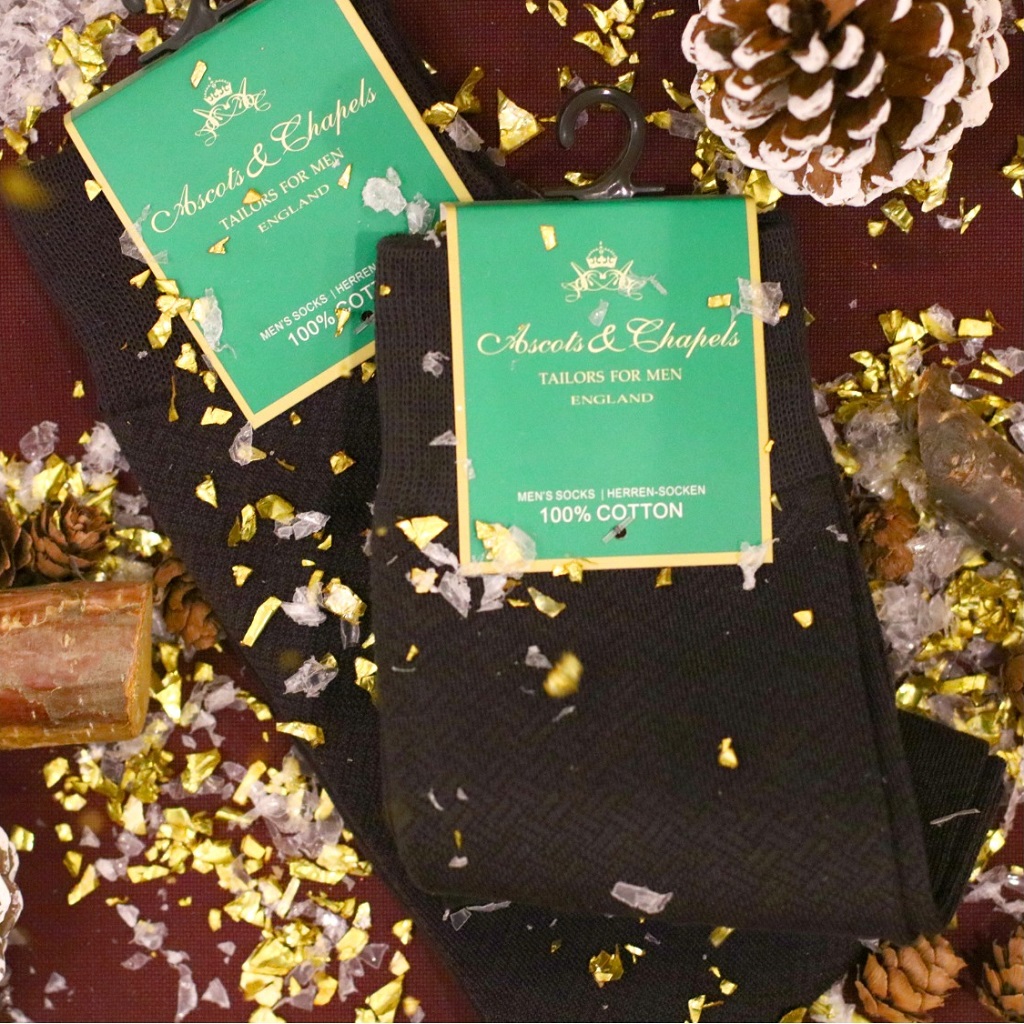 4. A memorable experience
Yes, we all love being spoilt with gifts and having lots to unwrap but even more memorable can be the gift of an experience.
Perhaps you could treat someone to a professional colour consultancy? Your chosen recipient could learn about power dressing, colour use, and menswear style tips. Now what could be more rewarding than receiving the gift of style this year? Appointments are relaxed and fun, providing real takeaways regarding the importance of dressing the part and how to achieve a winning look.
You could also gift someone a visiting tailor service. Bring the sartorial adventure to their home, workplace or hotel with a specialised consultation and fitting. They'll feel like a superstar with the visiting tailor ensuring meticulous detail throughout the process, culminating in the tailored clothes (or items) being delivered to the recipient's door. Disclaimer: keep in mind that this is definitely a gift that will be very hard to beat next year!
So there you have it, our foolproof guide to bespoke gifts for your lucky friends, family and clients this festive period. Whether it's a small token of your appreciation like a leather key-ring or a business card-holder, or a full-blown treat such as a tailor-made suit and tailor service, we've got you covered.
And while you're sharing all the fun of the holidays, don't forget to self-gift this year too! After all, you've got to reward yourself for winning at presents for everyone else. Go on, you deserve it.
---
Author: Gary Sweeney
---